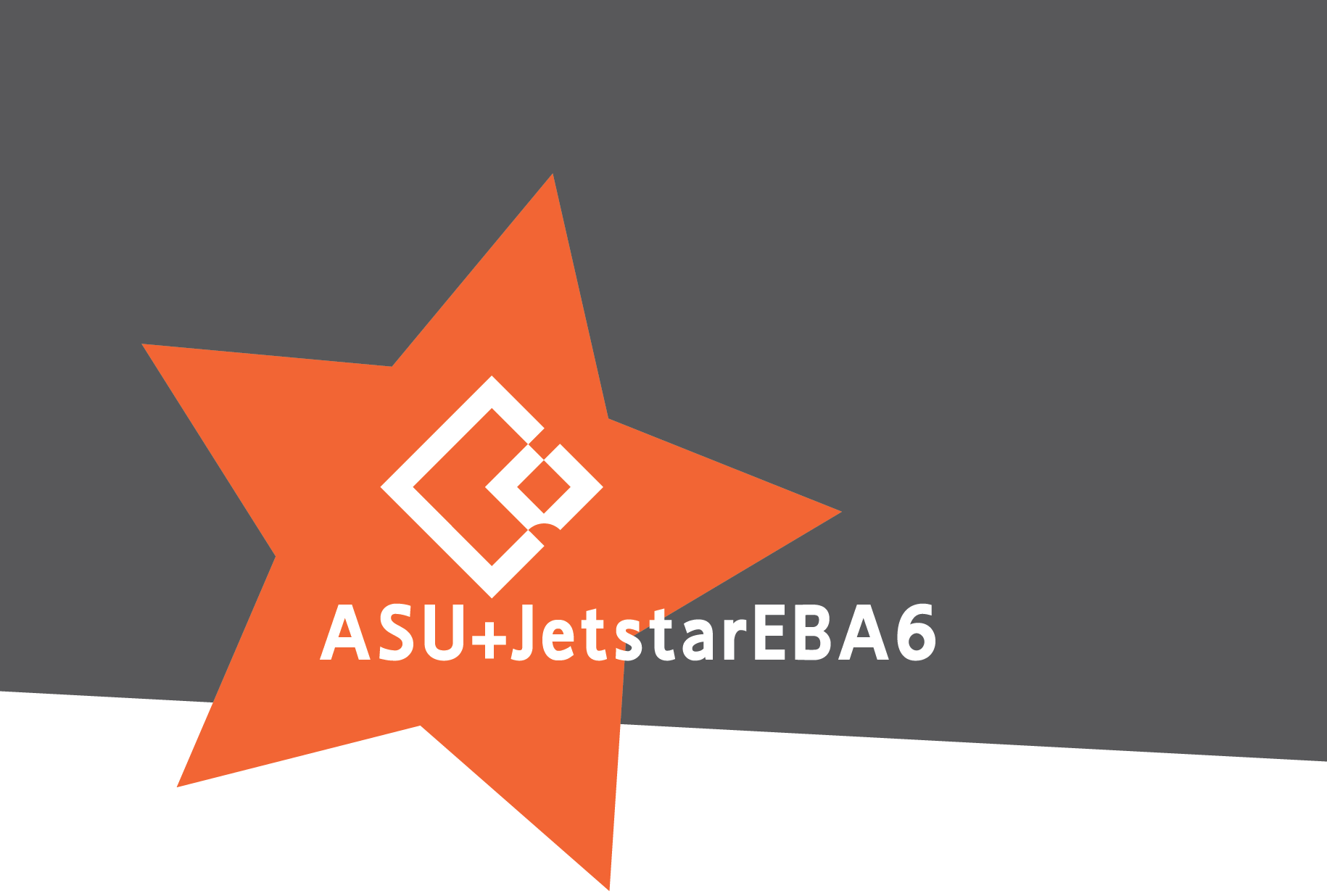 Last Thursday 23 August 2018, Qantas group announced that "In recognition of our people's contribution to this outstanding performance, Alan Joyce announced that funds have been set aside to pay eligible employees a one-off Record Results Bonus valued at AU$2,500 for full time employees and AU$2,000 for part time employees. This is made up of a AU$500 staff travel credit, as well as cash."
But wait! There is more. According to Qantas the bonus will only be paid to employee groups once they have negotiated a post-wage freeze EBA without taking any industrial action.
How does this affect ASU members at Jetstar?
Your recently negotiated EBA is a post-wage freeze EBA. We contacted Jetstar and received advice that subject to all eligibility requirements staff covered by the Jetstar/ASU Agreement 2018, should start to receive payment of 2017/18 bonus bonuses after certification of the EBA.
When will the EBA be certified?
We anticipate that the Fair Work Commission will be in a position to certify your EBA very soon. One issue was raised and the ASU and Jetstar are expected to meet soon to discuss Jetstar's proposed response.
We will update you on the outcome of those discussions later this week.
Spare a thought for other ASU members across the Qantas group
Many of our friends across the rest of the Qantas group who thought they would be getting up to $2,000 in bonuses, have been told it won't happen in 2018 – they are bound by this announcement to stay at Qantas for 2-3 more years.
If you think that is unfair – spare a thought for the QCatering staff whose business has been sold off to Dnata – they are not getting the bonus either, they will never see it because the sale date and transfer is later this year.
Heartless, unfair and unprecedented are all words to describe this decision... oh and saving money...
As a result, the ACTU has called an urgent meeting of unions today (Monday 27th August) to decide on a plan. We will update you soon.
Need more information?
If you have any further questions please contact your local ASU organiser or ASU delegate. (Download the full bulletin here)

Jetstar EBA 6 Bulletin, 27 August 2018