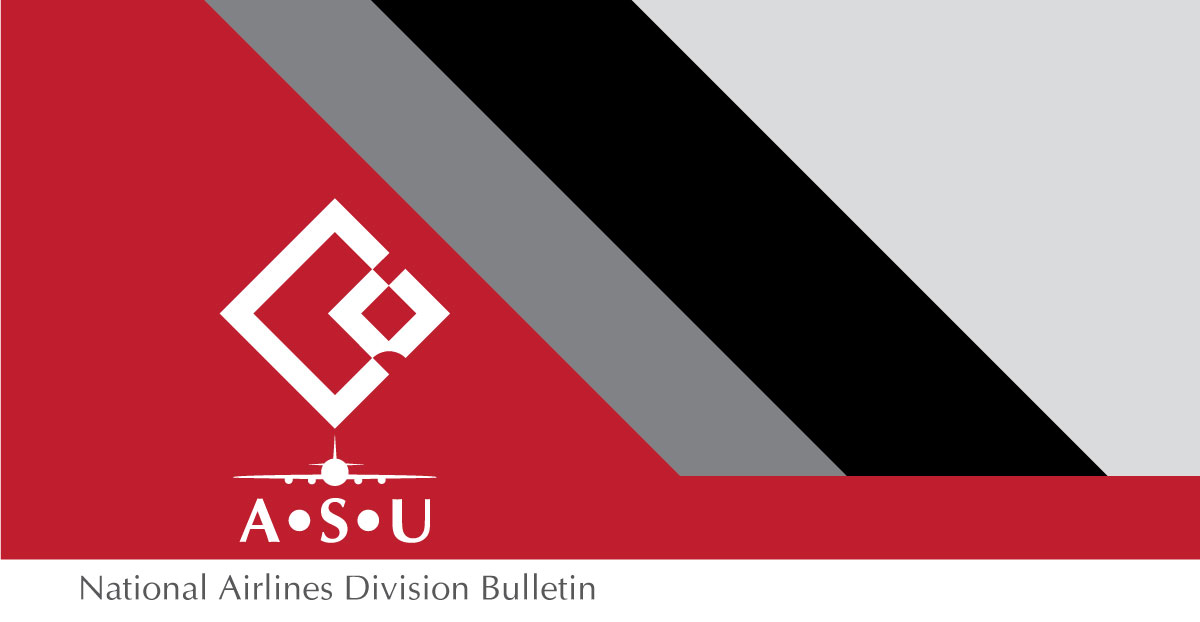 ASU Delegates will meet with Qantas management to discuss the superannuation issues. The ASU has written to Qantas with questions ahead of the meeting.
We are looking for clear answers about:
How the new fund will be chosen;
How ASU members will be consulted about choice of fund;
How current superannuation and insurance benefits will be protected.
We have asked Qantas to provide each employee with written confirmation of their superannuation benefit division and level of insurance.
We will be negotiating with DNATA for the best deal for transferring workers. If you are not a member of the ASU you can join online at www.asu.asn.au/asujoin
Got any questions?
Speak to your organiser for more information: (download the full bulletin below for details)

Qantas Bulletin 6 June 2018