What is a QR code and how can it help me organise?
"What are QR codes?" I hear you ask. Does this look familiar to you at all?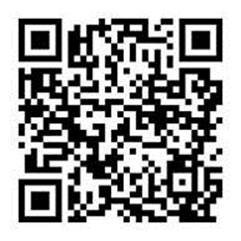 These codes are often found in newspapers, advertising posters and other printed media. They can be scanned with a smartphone and when they are scanned, you are either diverted to a website or a phone number or a map or a number of other kinds of information.
The ASU National Conference 2012 T-shirts have the QR code leading the the ASUjoin page on the back of them. When you are recruiting new members, and they ask, how do I join, you can simply turn around and say "scan me"!
Of course, this depends on whether they have a smart device like an iPhone or other smartphone, and whether their device has the scanning app on it.
If you'd like to be able to scan these codes yourself, you will need to download a relevant QR reader app to your smartphone. We have done some research and suggest the following, but there are others:
If you scan the code above (even by holding your phone up to your computer screen), you will be taken to the ASUjoin secure sign up form.
As more people begin to download the QR scanning apps, this communication method will become more prevalent. In the meantime, you can use your T-shirt QR code as a talking point!
We have begun using these codes in various other campaign materials to for an added dimension to our communication strategies.