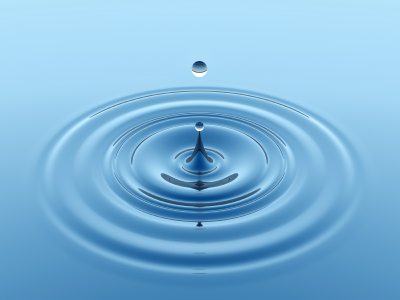 Quality Public Services
Australian society, like many other societies throughout the world, has seen its governments pursue agendas of reduced spending on public services and infrastructure. Governments have also encouraged the pursuit of private sector participation in public services which has not always been in the interests of the Australians who use these services.
The ASU is linked to these public services through our membership and our Branches who are involved in the day to day activities of these services. Examples include ASU members who work in local government, electricity, water, child care, taxation, public transport, ambulance services and education to name a few - with ASU members and their families also being users of these services.
There is perhaps is no other union in Australia so affected by the provision of these services to the Australian community than the ASU and its Branches throughout Australia.
| | |
| --- | --- |
| The NSW O'Farrell Government did not hesitate to begin attacking public sector workers. Support the campaign by visiting the website - click the image to the right. | |
The "Quality Public Services" campaign
In order to protect public services the ASU is involved in the global "Quality Public Services" campaign. Our involvement in the campaign seeks to get public services on the agenda of all governments in Australia, that those governments provide quality service to the community and not preside over a reduction of services through spending cuts and privatisation.
Governments should not see profit as the motive when making decisions about public services.
How will we be campaigning on "Quality Public Services"?
There will be a number of ways, including the following:
An overall theme across the ASU of "Quality Public Services".
Encourage the use of the slogan "Quality Public Services", and remind fellow Australians of who provides these services.
Publicise the use of "Quality Public Services" through news stories at local workplaces, in Union publications and on the ASU websites.
Will other Unions be campaigning for Quality Public Services?
The ASU will be encouraging other Unions to participate in this campaign. Already we have seen other Australian unions, the ACTU and international unions, along with politicians throughout Australia, starting to campaign about "Quality Public Services".
Significant outcomes being achieved:
The ASU was able to address the ALP National Conference and get some politicians on board.
Encouragement of clauses in collective bargaining instruments awards/EBAs
The encouragement of the "Quality Public Services" concept
The addressing of delegates at workplaces on the concept of Quality Public Services
The publications of materials, including the ASU Quality Public Services sticker
ASU "Quality Public Services" campaign themes
Themes within the ASU Quality Public Services campaign will include:
Opposition to Private Public Partnerships (PPPs) where they are not in the public's best interest or are seen as a means of attacking ASU members and their families' standards of living.
Argue against contracting out of services, particularly where the target is ASU members and their families' standards of living.
Arguing against trade agreements where foreign companies will get an unfair advantage or be out of touch with the Australian community and/or seek to take the profits from the provision of public services in Australia to their shareholders in other communities and other societies throughout the world. Profits from Australian public services should stay in Australia for more public services to serve more Australians.
The realisation by governments, in particular local government, that Australia has an ageing population, an increasing population and a population with an increased standard of living, that will require improved additional Quality Public Services.
ASU campaigns on Quality Public Services link across a range of industries and regular news items reported in the ASU sectors and industries show that we are serious about campaigning for Quality Public Services.
How "Quality Public Services" can help eradicate poverty
The following is from the PSI "Workers' alternative"
Municipal workers' unions can help achieve the UN millennium development goals because quality public services are the best sustainable alternative to poverty. These services should be immune to privatisation.

Delegates learned about Norway's 'model municipality' experiment, which is based on a tripartite collaboration of politicians, administration and the unions. The key to this work is to develop good quality services based on ideas from the municipal workers themselves.

The experiment is a pro-active way of changing the balance in the municipalities by giving the employees more influence. They know what the needs of the inhabitants are, and they know better than anyone how to change services for the better.

This is in line with PSI's policy that all citizens should have access to personalised public welfare services of high quality, and that workers have valuable experience and knowledge.

Norwegian union NUMGE sees the model municipality experiment as an anti-privatisation strategy. It doesn't just oppose outsourcing, privatisation and commercialisation, but offers an alternative strategy. PSI is developing campaign materials to strengthen trade union capacity to promote municipal workers' rights and all citizens' access to quality public services.
Campaign resources and links