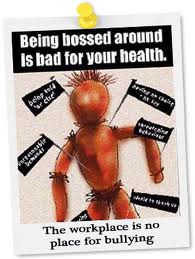 Occupational Health & Safety
Occupational Health and Safety is something many workers take for granted but the ASU believes is a core workplace issue. We think that all employers should show the same high standards of care towards their employees, but this is not always the case.
As workplaces differ as do the tasks required of employess, so do laws and regulations differ across the country. For ASU members needing assistance with OHS matters it is important that you contact your Branch direct as they will know exactly what applies in your particular workplace.
John Nucifora is the National Industrial Officer responsible for occupational health and safety matters as a policy area. He is the ASU representative on the ACTU OHS Committee. For further information on OHS policy matters, please contact John.
OHS campaign areas from recent years
Don't Risk Second Rate Safety - OHS laws
Workers' Compensation
Occupational Cancer
Nanotechnology
Bullying - "Being bossed around is bad for your health"
Stress at Work - "not what we bargained for"
Work Strain Causes Real Pain
OHS information and resources are available from the SAFE AT WORK website run by the union movement.
Workplace Bullying
1 January 2014 saw the introduction of new laws to give bullied workers a way to make the bullying stop via the Fair Work Commission (FWC). The FWC has extensive explanatory materials available on its website here: Anti-bullying at FWC. However, if you are experiencing bullying at work, please speak with your delegate (shop steward, union rep) or call your Union office right away for advice.
Read more here: New laws to help bullied workers find reprieve from 1 January, 2 January 2014
History of OHS achievements 1856-2009
What have unions achieved in relation to occupational health and safety?
For over 160 years, unions have campaigned to reduce death, injury and illness at work. Many protections and rights we take for granted were fought for, and won by unions.
Download the Health & Safety Timeline 1856-2009 for more information.
International OHS news wire