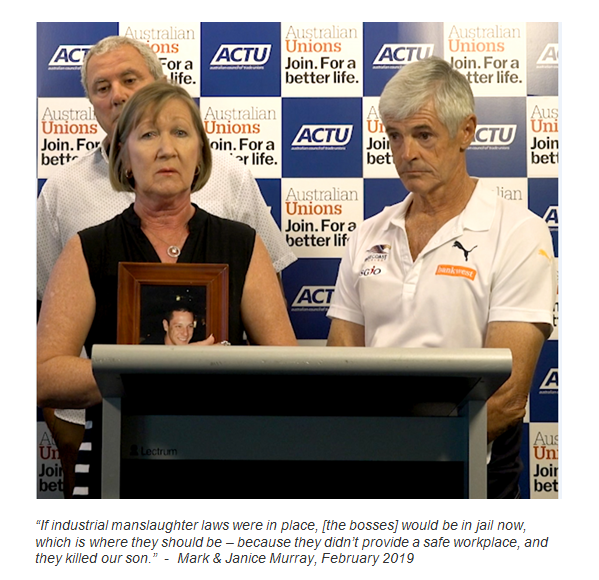 All workers have the right to a safe workplace.
Every year more than 200 workers, people like Mark and Janice's son, don't make it home at the end of their shift. 4 workers are killed on the job every week.
Every one of these deaths is preventable, and employers who negligently endanger and kill their employees are often slapped with paltry fines, mostly claimed against corporate insurance.
If bosses cut corners and kill workers they should go to jail.
Australian Unions support the recommendations of a recent review of Workplace Health and Safety (WHS) laws conducted by Marie Boland. We strongly support Boland's recommendation that the federal government introduce national industrial manslaughter laws. And it needs to happen now.
The Boland review represents a positive shift for WHS laws in Australia, but more can be done. Every week that it takes to enact these laws, more Australians will die at work.
This is an opportunity for state and federal governments to step up, make workplaces safer and save workers lives.
Be part of the fight for improved workplace laws and safer workplaces and sign up for OHS News here.