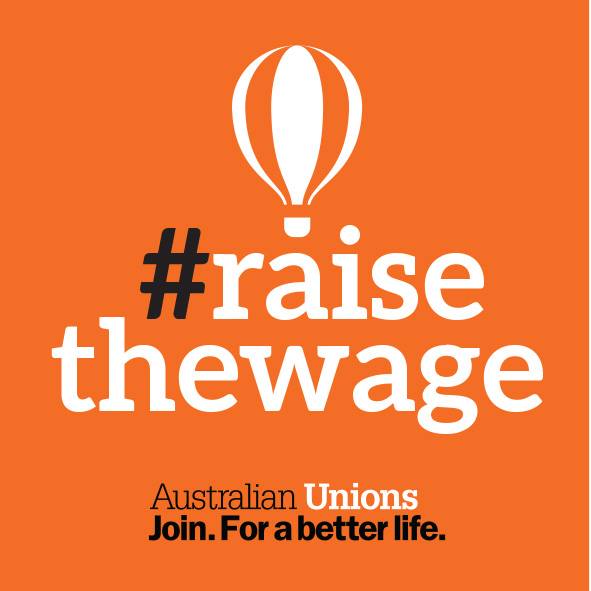 Minimum Wage & Award Safety Net Review
Making a minimum wage a living wage
Each year, unions apply to increase minimum wage rates during the Fair Work Commission's annual wage review process. This is to ensure that both the National Minimum Wage and the award safety net keep pace with the rising cost of living. Not all employees are in workplaces where enterprise bargaining is the main engine driving pay increases, so the safety net review is critical to ensure all workers keep pace with inflation and receive fair reward for their labour in Australia.
The annual wage review of the award safety net will affect rates of pay set by enterprise agreements only where the rates in an agreement fall below rates in the relevant award/s. Please contact your ASU Branch for further details if you believe this affects you.
A timeline of wage reviews is below, showing the increases, along with historical details and other information.
2017 union claim for $45
New ACTU Secretary Sally McManus announced the union movement's claim for the 2017 minimum wage review on 29 March 2017 and explained during her National Press Club address on the same day why the claim was higher than usual: Minimum wage must be increased by $45 a week to avoid American-style working poor (ACTU release). With wages stagnating and attempts at unilateral pay cuts like the penalty rates decision, unions are standing up to fight for the balance to be redressed. Stay tuned!
Michael Rizzo is the National Officer responsible for the ASU's involvement in minimum wage review matters. For further information, please contact Michael.