Last night we held one of the biggest ever online mass meetings of aviation workers in Australia, where hundreds of workers from all over the country, from all different airlines and aviation companies unanimously endorsed our campaign for AviationKeeper now.
At the meeting, members voted to step up our campaign and start emailing directly Prime Minister Scott Morrison and Treasurer Josh Frydenberg asking them to urgently implement a package of support for aviation workers.
Take action now!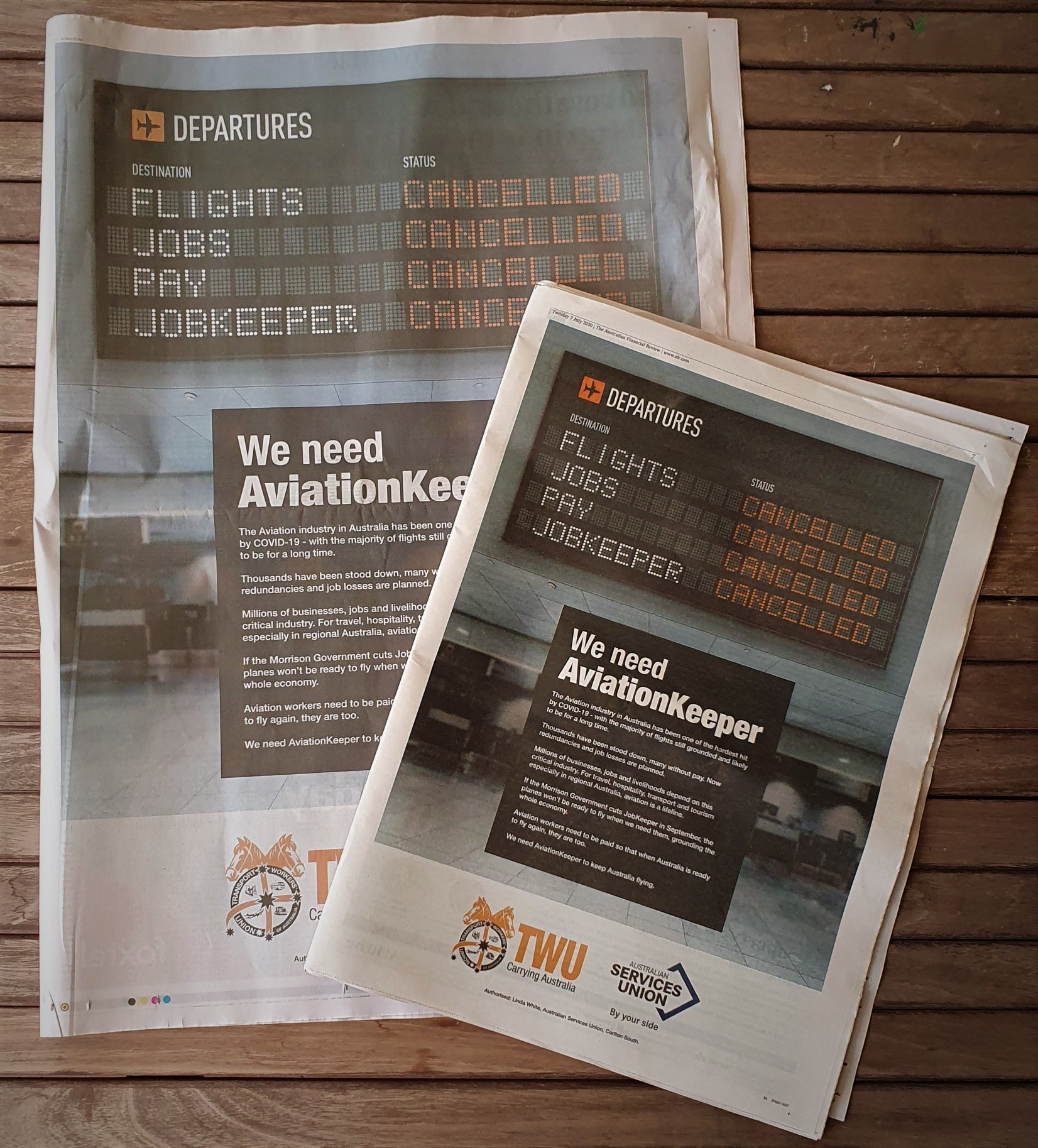 The Morrison Government is under immense pressure right now to step up and help tens of thousands of aviation workers by implementing an aviation support package. But they need to hear from aviation workers.
All you need to do is click here, enter a few bits of information and we will give you a template email you can personalise to tell the Prime Minister why his government needs to support you and the entire aviation industry. It takes just a couple of minutes and your impact will be immense.
We have also launched a new website for the campaign, where you can sign our petition, email the PM and keep up-to-date on other campaign actions: www.aviationkeeper.com
In case you missed it – earlier this week we took out full-page ads in newspapers across the country and have recently launched an online advertising blitz. You can see the ads here: www.aviationkeeper.com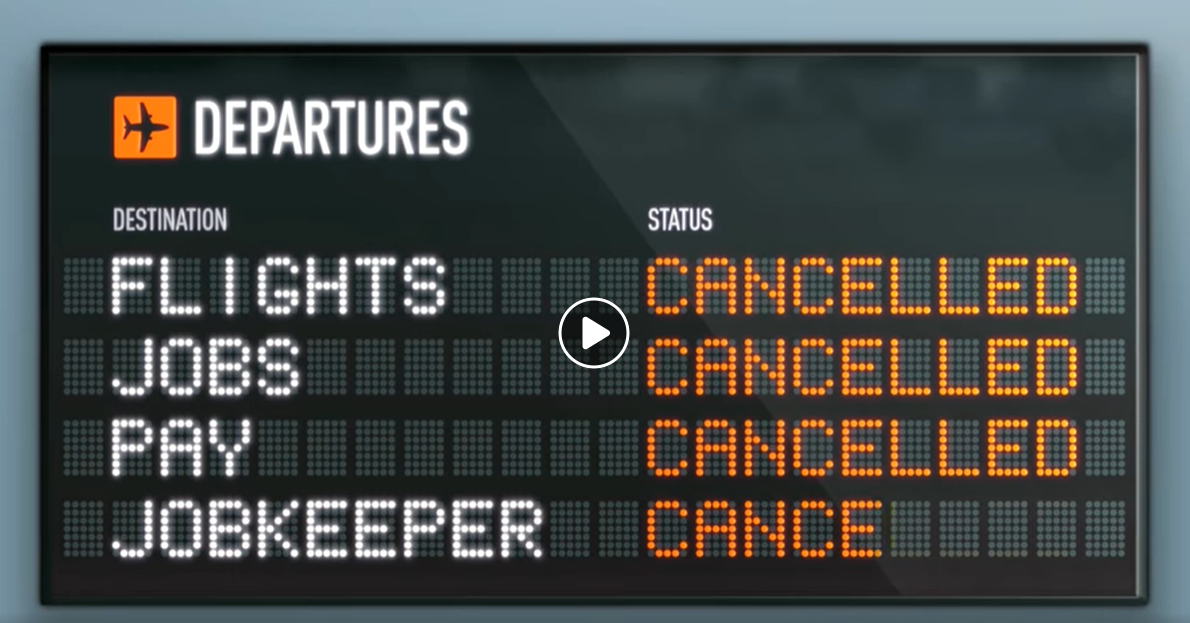 But we need to do more. We know that these emails to the PM will make a difference. So please take a minute to send a quick email, and let's keep up our campaign to Keep Australia Flying.
If you are not yet an ASU member – it is not too late to join. Sign up now to make sure you are supported throughout this crisis: www.asu.asn.au/asujoin
And if you haven't yet signed and shared our petition – make sure you do that now as well!
Go to: www.aviationkeeper.com