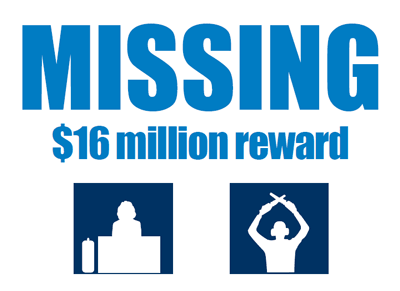 Today is the eleventh anniversary of Ansett going into administration and we are remembering the long journey it took Ansett workers to recoup their entitlements. We also want to take the opportunity to remind former Ansett workers to claim their super and how to do it.
This information on claiming lost super is also available as a flyer which you can print out and share with ex-colleagues, friends and family who worked at Ansett. A number of former Qantas employees also have unclaimed super which is just waiting to be collected - see the download link below.
What should an ex Ansett or Qantas employee do?
You may have an unclaimed superannuation entitlement with AUSfund. When Ansett aviation ceased business in 2001 many members of the Ansett super fund had their account balance rolled over into AUSfund.
Qantas has also transferred a large number of inactive employee accounts to AUSfund.
AUSfund now has a total of 1,098 ex Ansett super fund members, and 1,012 ex Qantas superannuation fund members with funds totalling approximately $16 million in lost/unclaimed superannuation.
That is an average of over $7,500 per member. Some members have amounts exceeding $100,000.
Simply go to this website and enter your name and date of birth. If a match is found, you can roll your money over into your active superannuation account or self-managed fund. If it is a small amount (less than $200) you can have it in cash.
If you would prefer to talk to someone about it, or need other information, please contact the AUSfund Administration Team on 1300 361 798 from anywhere in Australia or +61 8 8205 4953 if calling from overseas.
More information on Ansett administration
The Ansett administration ended last year with our members recouping an average payment of 96 cents in the dollar - a great result! Read more about this here: Ansett: a 10 year journey by workers and unions comes to an end. Despite the end of administration, the ASU continues to monitor and disseminate relevant news and information for the benefit of our ex-Ansett members.

Download and share the Ausfund Missing Super flyer