Since our last bulletin and our meetings with members your National Negotiating Team at Slater and Gordon has met with the company reps on 13th and 23rd June 2017 and we were due to meet them again on 5th July.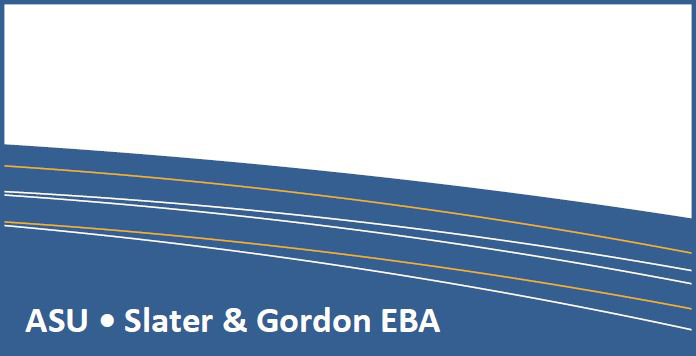 While bargaining has been slow we believe we had made some progress despite the circumstances. Unfortunately the company has cancelled the next meeting and has given no indication of when we might meet, they say they are changing their lead negotiator but there is no word on who the new person is or if there is a change of approach.
This really is not good enough.
Korda Mentha staff have been crawling over Slater & Gordon for some weeks doing surveys, talking to people and presumably formulating a plan.
No one from the new owners has come near your National Negotiating Team or delegates and representatives despite promises to do so and continuing requests from us.
There have been significant announcements in the last week about the new ownership structure and this is clearly a significant change which deserves consultation with your union and yet there has been...... nothing. Just rumours and speculation.
We all know if it had not been for the loyal staff holding the place together the proud tradition of this strong law firm could not continue. The strong reputation as good lawyers was built by staff, not shareholders and not managers who have come and gone.
Our enterprise agreements expired on 30 June 2017. We cannot be ignored and bargaining must continue no matter who is in charge.
If there is more news about the new structure you and your union deserve to know and be consulted. We will be telling the new owners and their representatives that in no uncertain terms.
We must lock in a new date to bargain, we must know what is going on – if we can't get answers we have many options which we will have to explore.
What's next?
Stay tuned for an update and get ready for meetings of members to discuss our next steps.
Not a member?
You can join the ASU on line at www.asu.asn.au/asujoin or ask your organiser or delegates for a membership form (download the full bulletin below for details).

Slater & Gordon Bulletin - 4 July 2017