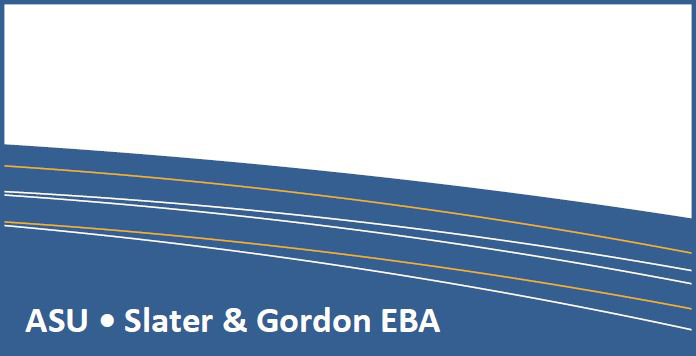 We are pleased to advise that Slater and Gordon staff have overwhelmingly endorsed both the Support Staff Enterprise Agreement and the Lawyers Enterprise Agreement negotiated by the ASU's National Negotiating Team.
For both agreements 98% of staff who voted, voted in favor of their agreements.
This is a ringing endorsement for the deal negotiated by your union in difficult circumstances.
A huge thank you goes to all members of the National Negotiating Team both past and present who put a lot of time and effort into these negotiations.
What is next?
We are working hard to lodge the paperwork before Christmas for the approval of the agreements by the Fair Work Commission. This should happen. There are considerable delays with the approval process and this may not occur until March 2018. We will keep you posted. Once approved, pay rises and back pay will be payable.
Happy Holidays
It has been a tough year with much change and upheaval at Slaters but this result is something to smile about and hopefully help to face a better 2018.
Best wishes for a safe and happy holiday period from all the team at your union the Australian Services Union.
If you have questions please contact your local ASU organizer or ASU delegate- for details download the full bulletin:

Slater & Gordon Bulletin - 20 December 2017