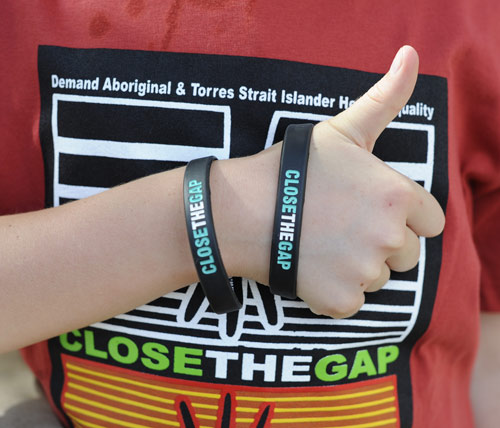 More than 630 events including tens of thousands of Australians have already registered their National Close the Gap Day (NCTGD) event, including the ASU. It's going to be big, but most importantly it's going to be in support of Indigenous health equality and it's not too late to register your event too. We're encouraging our members and supporters to get involved.
By holding an event, you'll be strengthening the message to Government that Australians want continued action to close the Indigenous health gap.

This year, NCTGD has a focus on the importance of partnership at a national, state, regional and local level in achieving Indigenous health equality.

The local level is where you come in. Register your own event and spread the word amongst your friends.

Register before Saturday March 10, and as the event organiser you can still get a free Close the Gap t-shirt. Additional shirts can be purchased online.

If you are a parent or a student or are involved in your school community, you can access Close the Gap schools resources here.

Register your event now.
Other actions to support Close the Gap
If you haven't already, you can sign the pledge.
Keep the Government on track to Close the Gap by sending an email