Send a message to our political leaders to lock in the NDIS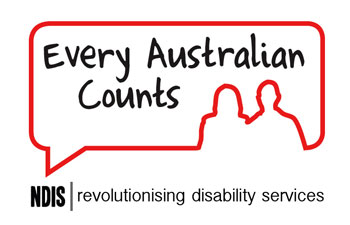 The Every Australian Counts campaign for the National Disability Insurance Scheme (NDIS) has today kicked off a new campaign action to keep the pressure on the Prime Minister and State and Territory leaders to ensure they lock in the NDIS when they meet in Canberra on Wednesday 25 July.
>> Sign the message book to help secure the future of the NDIS
Campaign spokesman James O'Brien said that while progress has been made towards the establishment of the NDIS, most notably $1 billion from the Federal Government for the first stage of the NDIS in the May Budget, much more needs to be done.
"We are calling on the Prime Minister, the Premiers and Chief Ministers to work together to lock in the NDIS for the future. Hundreds of thousands of Australians with serious disabilities, their families and carers are counting on them to reach agreement at COAG on funding the NDIS in the long term," Mr O'Brien said.
"At the moment, the future of the NDIS is not guaranteed. Funding has only been allocated for the launch sites and there is no agreement between the Commonwealth and the States and Territories on how the NDIS will be funded.
Mr O'Brien said the Every Australian Counts campaign had today emailed its 120,000 supporters asking them to submit a short message on why the NDIS is important to them.
"We want to get hundreds if not thousands of messages to put together in book to present to our political leaders at their 25 July meeting in Canberra," Mr O'Brien said.
"It will send a simple yet powerful reminder to our political leaders about what is at stake and who the NDIS is for. People with disabilities, families and carers have a low tolerance for political squabbling and we will be watching developments at COAG closely.
"Only once the NDIS is locked in, will people with disabilities, their families and carers have some comfort that they will be able to rely on a decent level of care and support."
Mr O'Brien said the campaign had already received many powerful messages from people with disabilities, families, carers, workers in the sector and everyday Australians about the need for the NDIS.
"These messages reveal the anguish and suffering of the current broken system but also the hopes and aspirations of people of what the NDIS might provide for the future."
>> Send a message to our political leaders to lock in the NDIS
Media enquiries: James O'Brien 0409 860 708 - or james.obrien@ndis.org.au