South Australia's Weatherill Labor Government today awarded a contract for a new solar thermal power station in Port Augusta, where the state's last coal-fired power station was shut last year. The contract is the final piece of the puzzle needed to build a world-leading clean energy generator that will provide desperately needed jobs.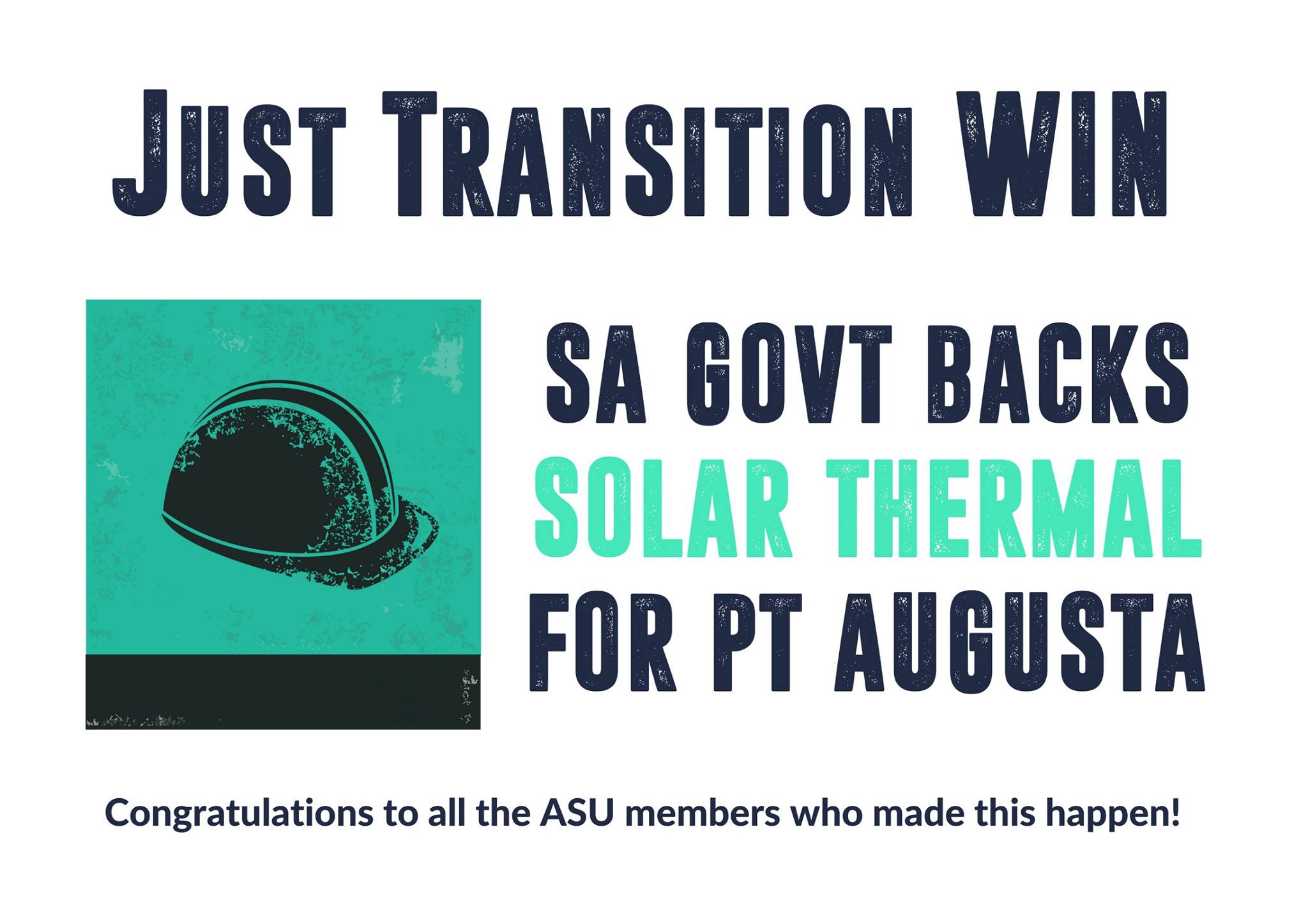 'Jay Weatherill has today proven his Government to be the unequivocal international leader for clean energy generation and for a just transition for workers and communities affected by climate action,' said Australian Services Union – SA + NT Branch (ASU) Secretary Joseph Scales.
The ASU has backed the long community campaign to build a solar thermal power station in Port Augusta.
'Workers at the coal-fired power station in Port Augusta paid the heaviest price for climate change. Alinta Energy were corporate vandals, leaving Port Augusta when the markets said there was no more money to be made from coal. Today's announcement by the Labor Government makes Port Augusta a centre of clean energy generation in South Australia and a leader in renewable energy internationally,' said Mr Scales.
The project will see around 700 jobs created during construction and 50 ongoing jobs at the power station.
'This is a very proud day for the Port Augusta community. It's a magnificent victory for community action by locals, workers, their unions and the environmental sector,' said Mr Scales.
The Australian Services Union was the largest Union at the Alinta operated Augusta Power Stations and has thousands of members in the energy sector around the country.
For further comment or interview contact Joseph Scales on 0429 033 210 or 08 8363 1322