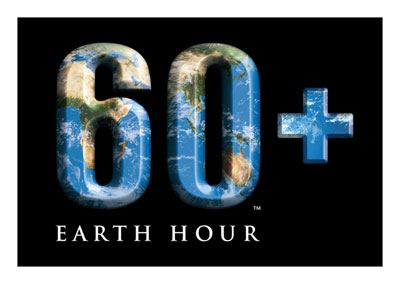 At 8.30pm this Saturday 31 March, Earth Hour will once again transcend all barriers of race, religion, culture, society, generation and geography as a global community unites for a more sustainable future. More than 130 countries including Libya, Greece, Uganda and Nepal as well as the International Space Station will take part by switching off the lights.
"I wanted to join last year, but that wasn't an option because my city went through a lot last year - the war and everything."
Those words came from Mohammad Nattah this week, a 19 year-old Libyan boy who - despite the recent upheaval in his hometown - is passionately organising Earth Hour in Tripoli.
If you haven't already, please join the ASU and sign up now to show your support and say you're switching off!
>>> SIGN UP for Earth Hour now!
You can also connect with friends and like minded people around the world by sharing your photos online! Post them to the Earth Hour Facebook page or upload to WWF-Australia's Flickr. On Twitter, use the #EarthHour tag for your tweets.
International Trade Union Confederation signs up to Earth Hour
As part of their participation in Earth Hour this year, the International Trade Union Confederation (ITUC) is challenging workers to take a pledge to go beyond the hour. They have created special tools to create and publish pledges:
http://earthhour.ituc-csi.org/
ITUC says: "For many years we have seen the world switch off the light for an hour on Earth Hour Day, we encourage you to do so at 8.30 pm on March 31. But imagine the combined possibilities of a year-long pledge to yourself and your workplace?"
UN sends message of support for Earth Hour
The United Nations has confirmed it is joining the global switch off on Saturday. In this video message, Ban Ki-Moon uses Earth Hour to call for a sustainable energy future for us all: "The UN will switch off in solidarity with the men, women and children, 20% of all humankind who live with no access to electricity. Turning off our lights is a symbol of our commitment to sustainable energy for all."