After a battle with leukaemia, ASU leader Kath Nelson passed away last Friday. Kath was both the ASU National Vice President as well as the Secretary of our Queensland (Services and Northern Administrative) Branch (also known as The Services Union). Her innovative leadership and vibrant spirit will be sorely missed, and her legacy will be cherished.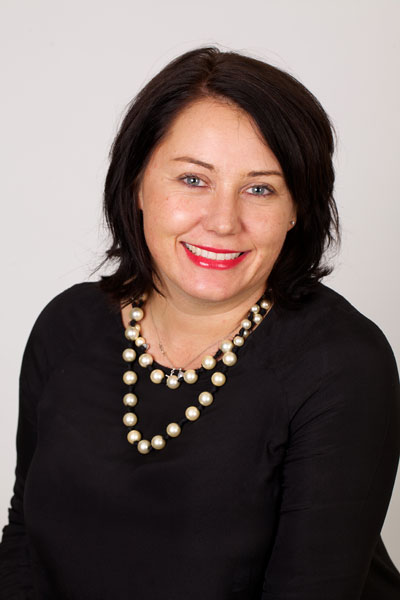 The ASU National Office conveys its condolences to Kath's family, friends and colleagues who will all be deeply affected by her passing. Her contribution to the Union and to social justice causes in general mean her life touched many people and helped make a positive difference.
Kath's Branch published the following tribute to her.
Kathrine (Kath) Nelson 1970 – 2014
[Click here to read the tribute on the Branch website]
It is with great sadness we advise that The Services Union's Secretary Kathrine (Kath) Nelson has passed away today.
Kath was 43 years old and for the last ten months battled leukaemia. Our love and condolences are with her entire family, especially her partner Brett and son Spencer.
Kath was a committed advocate for working people. She was also passionate about making positive change in wider communities.
She joined our Union in 1993 and worked her way up through our organisation to be elected Secretary of both the ASU and QSU in April 2011. This was the first time the positions had been held by a woman. Kath was also elected the National Vice President of the National ASU.
Kath was an accomplished industrial relations professional who was widely respected both in the Union movement and by representatives of employers and the Government.
Kath was a pivotal player in many major wins for Queensland workers including the development of the Queensland Local Government Workforce Transition Code of Practice in 2007 and the South East Queensland Distribution and Retail Water Reform-Workforce Framework in 2009.
No more notable was Kath's role in the historic Social and Community Services Pay Equity Case in Queensland in 2008.
This case delivered a finding which confirmed that Queensland social and community workers performed work which was undervalued because of gender and laid the essential groundwork for the Federal pay equity case which was completed in 2012.
Through her leadership, lobbying and negotiation skills, Kath was instrumental in obtaining guarantees from the Gillard Government to fund the pay equity increases.
Kath strongly believed in not only the Objectives of our Union, but in social justice.
As a member of the Australian Labor Party (ALP), Kath was compassionate and believed in a fair go for all. She incorporated these values into everything she did.
Kath was a member of the ALP National Executive and the ALP Qld Administrative Committee.
She was also a member of the Queensland Council of Unions (QCU) Executive and the QCU Management Committee.
Kath was much loved by those who worked with her and was an inspiring mentor and a treasured friend.
Possessed with marvellous sense of humour and a quick wit, her amazing laugh could be heard all over Peel Street, something we all know we will continue to hear.
She will be missed by all in the Labour Movement.
By The Services Union