Like most Australians the ASU has been shocked by the recent cyclone in Vanuatu. We have been in touch with our union colleagues there and damage reports are grim. The ASU contributed early to the appeal for donations via UAA-APHEDA and we encourage members and supporters to consider contributing through this or other reputable aid organisations.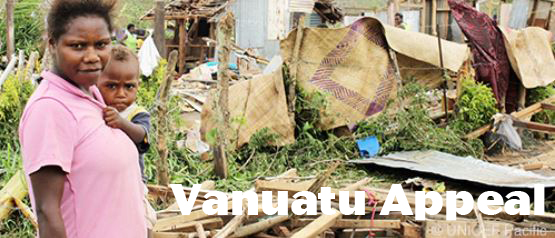 You can make a donation via Union Aid Abroad-APHEDA here:
The ABC provides a list of charities you can contribute to here:
Our international affiliate Public Services International (PSI), which is very active in the Asia Pacific region, has contributed €1000 to relief efforts from their global disaster fund.
Remember, you can donate as an individual and/or pass the hat around at your workplace and then transfer the contributions to one of the aid organisations in the links above.
If you're raising money at your workplace, take a solidarity photo and send it to us so we can share it through social media to spread the word: webkeeper@asu.asn.au
Remember, even small donations will go a long way to helping the community in Vanuatu recover from this disaster.