In his first budget Malcolm Turnbull has confirmed he is a cruel conservative. Tonight in Canberra, ASU officials and staff have been on hand to witness Turnbull's first budget to give you a rapid overview of how it will affect the communities we work and live in.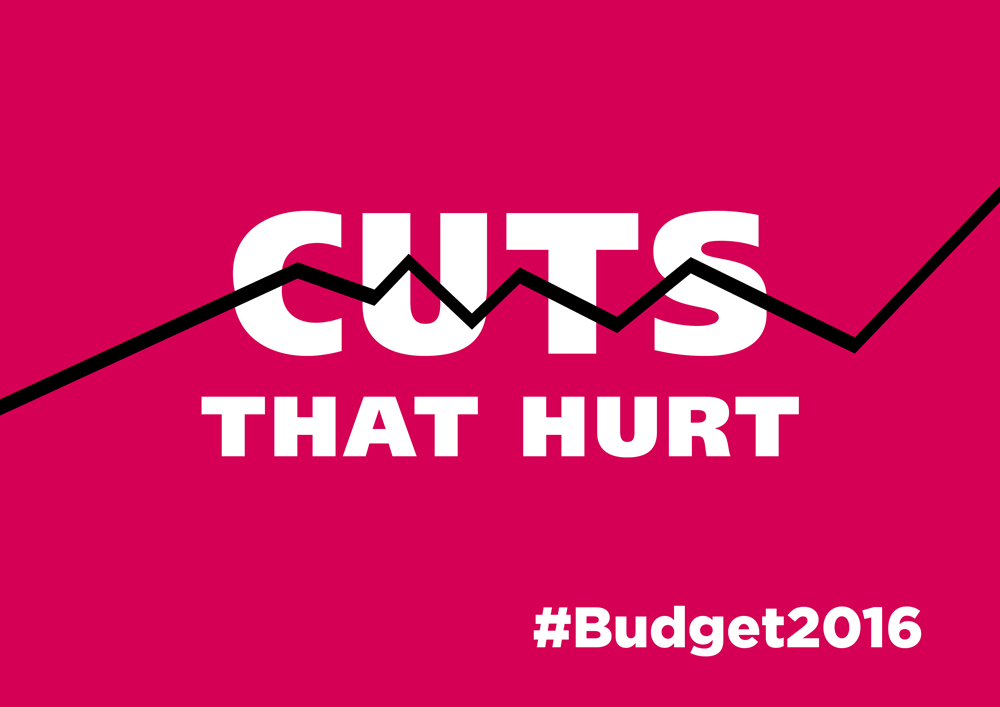 This cruel budget will hurt the community sector and most importantly the people who rely on services. This budget:
cuts funding to mental health services including a 75% cut in funding over two years for specialist youth mental health programs provided by Headspace and the Youth Psychosis program;
shifts mental health service delivery from face to face support to online and call centre services leading to a loss of skilled specialist jobs in local communities;
cuts $115 million in funding to homelessness services including women and youth refuges from July next year by failing to renew the National Partnership on Homelessness. This will mean over 1,000 jobs could go across the country;
no long term security for abolishing the Working Women's Centres that support marginalised women in remote communities across Australia, with funding expiring at Christmas;
locks in the $240 million cuts from the Abbott Government budgets taking money away from emergency relief and financial support to women and children leaving violence;
cuts $40 million from community legal centres and Aboriginal legal services from next year, with at least 100 jobs could go across the country; and
$1.2 billion in cuts to aged care.
These cuts could see services close, people turned away from services and 1,110 jobs lost across our sector.
The Turnbull Government also announced tonight harsh measures attacking the most vulnerable in our community by:
restricting welfare support for people with a disability in order to fund the National Disability Insurance Scheme;
freezing the Medicare rebate at a cost of $925 million to patients;
going ahead with Abbott's cuts to the Pharmaceutical Benefits Scheme and introducing fees for diagnostic testing like papsmears and blood tests from July this year and signalling further cuts to the PBS;
going ahead with Abbott's cuts to paid parental leave and family tax benefits for low-income families; and
reducing Australia's foreign aid budget to the lowest levels in history.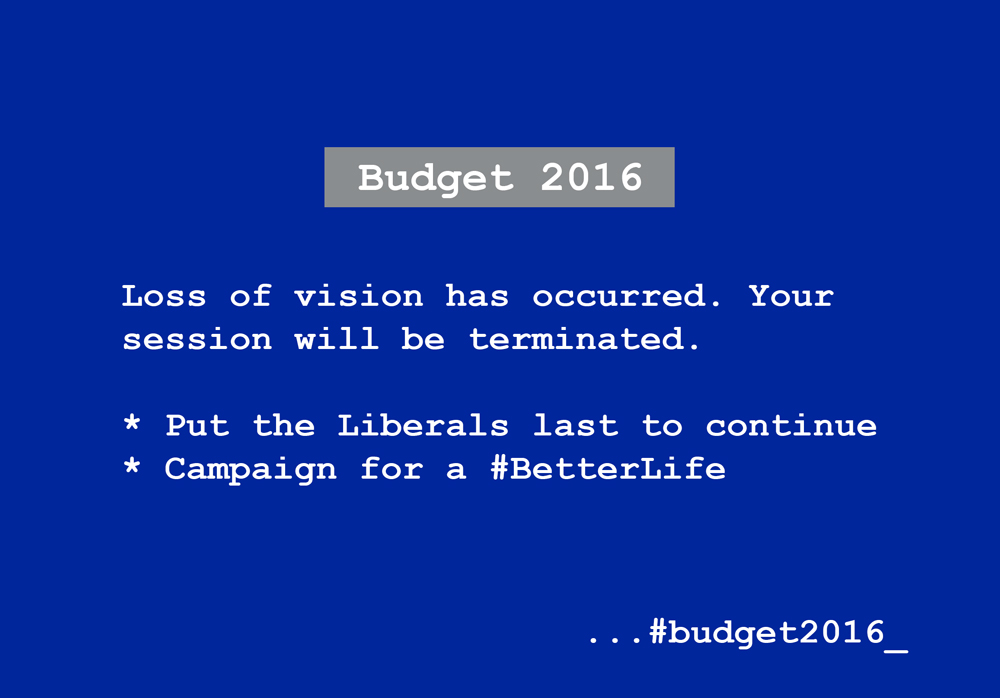 But wait, there's more. This budget has:
cut $1 billion out of the Australian Renewable Energy Agency, which provided investment in green jobs;
made no change to fossil fuel subsidies;
made all infrastructure funding entirely dependent on asset privatisation; and
reneged on Gonski, leaving schools underfunded.
So are there any winners from this cruel budget?
Yes.
Income tax cuts were announced for the top 25% of earners (more than $80,000 a year) and even bigger tax cuts for the top 1% (those earning more than $180,000 a year).
This cruel budget, and those before it, cannot go unchallenged.
On 6 June, join with union members across the community sector as we kick off our week of action to Save Our Local Community Services. Contact your local ASU Branch to find out how you can participate.
Spread the word - share this news with your colleagues who aren't yet union members. Let them know that our sector needs to stand united to Save Our Local Community Services, and they can join with us today.