In another shocking announcement from the Federal Government, Assistant Minister for Education Sussan Ley said today that the Government will be requesting that child care providers return pay supplements committed under the Early Years Quality Fund that was to flow to workers in the sector.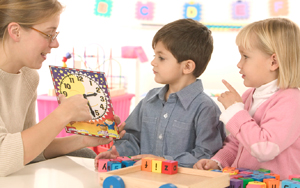 Sixteen operators with signed funding agreements will be contacted and asked to "do the right thing" and join a new professional development program. The new scheme will see funds go to training organisations and not to the child care educators who need them to support skilled labour remaining in a sector that has seen high staff turnover at about 120 resignations a week.
ASU Assistant National Secretary, Greg McLean said earlier today, "An early childhood educator can often be paid less than a McDonald's worker or a shop assistant."
"Child care educators are qualified through skills and training linked to a national framework developed under the previous Federal Government."
"Taking pay and conditions from workers and giving funds to training organisations is not going to make an adequate dent on the improvements needed in the sector and the Coalition needs to stop making early childhood education and care a political football at the expense of some of Australia's lowest paid workers," concluded Greg McLean.
The Abbott Government decision is retrograde and yet another example of broken promises. Only last week the Government said it would honour all commitments made to child care educators by the previous Labor Government (see media release by Shadow Minister for Early Childhood, Kate Ellis http://kateellis.com.au/newsroom/924/) before reneging with today's announcement.