As the principal union in the sector, the Australian Services Union is disturbed to report that local government has taken a big hit from last night's Budget. In fact, it seems that the Federal Government is actively de-prioritising local government as a policy area.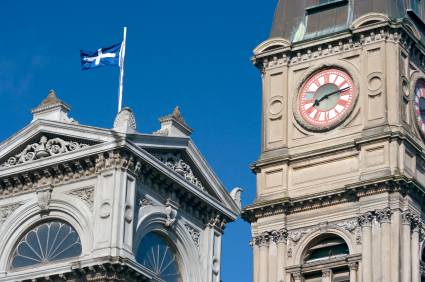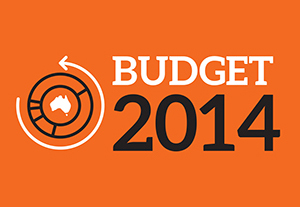 The Budget cuts have hit local government and their communities both directly and indirectly through the loss of funding programs, reduced grants and the removal of many of the skills and training programs local government has relied on," said ASU Assistant National Secretary Greg McLean.
Losses to the sector include the freezing of expected increases to the Local Government Financial Assistance Grants Programme. This means less money for local government and, in fact, the funding will go backwards. Based on the Federal Government's own figures, that's almost $1 billion dollars taken away from local government that would have otherwise provided services to local communities.
"The Federal Government budget papers don't even say where the savings will be used, except to say to 'fund policy priorities'," said Greg McLean, "Clearly local government is no longer a policy priority!"
More details here: http://www.budget.gov.au/2014-15/content/bp2/html/bp2_expense-18.htm
The reduction in local government funding will mean, at the best, the rollback of many programs and resources for councils, more pressure to cut programs that build for the future and a reduction in services to our communities, from aged care, to community services, swimming pools and much more. The grants have also been of critical support to councils in need, including regional councils.
"Over the last few months, we have seen local government move from a campaigning stance around the referendum for greater recognition on the role it undertakes, (the referendum was put on hold in the lead up to the last federal election) to a position facing reduced funding and services," said Greg McLean.
"And that's not to mention the attack by the Commission of Audit that stated the Federal Government should not fund local government at all!"
The Australian Local Government Association (ALGA), the peak industry group for the sector responded to the Budget last night:
The Financial Assistance Grants for local government, paid through the states and untied in the hands of individual councils, are absolutely essential to allow local communities across Australia to provide a reasonable level of service and infrastructure to local residents.
"Through these grants, the Australian Government makes a vital contribution to the lives of every Australian," said Mayor Felicity-Ann Lewis, the President of the Australian Local Government Association (ALGA).
"Councils will have to re-evaluate what services and infrastructure they can provide as the level of funding remains static for the next three years."
"These grants are used to maintain a great range of infrastructure including local roads, bridges, parks, swimming pools, libraries and community halls as well as services to the young, the elderly and community groups of all kinds. Decision will be made at a local level about how these funds are used, and clearly some services will suffer."
Mayor Lewis said the value of the grants will be declining each year, and without any increase to reflect population and CPI growth, the ability of councils to meet community needs will fall.
The Federal Government has remained committed to Roads to Recovery (R2R) funding at $350m per annum but has flagged than an additional $350 million will be provided in R2R funding in 2015-16 from the Asset Recycling program once established. A new $300m program for the renewal of bridges, to be spread over five years, will also begin in 2014-15. But there is disappointment for South Australian councils which have lost their Supplementary funding for local roads, valued last year at almost $18 million.
Mayor Lewis welcomed the new Bridges Renewal program, an election promise of the Coalition, as an indication that local infrastructure will not be forgotten by the Government which has made much of its major infrastructure investment.
"Local Government is responsible for 80% of the nation's roads by length and while investment in major transport infrastructure is important, we cannot afford to forget that almost every journey, whether by car or truck, begins and ends on local roads. Councils need help to maintain the first and last mile of our transport network, on which the nation relies for the movement of goods and people."
The new Bridges Renewal program is a positive move supported by ALGA and councils across the country and we look forward to the release of detailed guidelines for the program in the near future.
Preparing for the future in skills and training has also hit local government with many of the programs now being turned off by the Federal Government. It will cut $1 billion by ceasing the following ten skills and training programmes from 1 January 2015:
National Partnership Agreement on Training Places for Single Parents;
Accelerated Australian Apprenticeships Programme;
Australian Apprenticeships Mentoring Programme;
National Workforce Development Fund;
Workplace English Language and Literacy Programme;
Alternative Pathways Programme;
Apprenticeship to Business Owner Programme;
Productive Ageing through Community Education;
Australian Apprenticeships Access Programme; and
Step Into Skills Programme
Many of these programs have been used by local government to:
Rebuild workforce skills, where council employees have moved to other industries like mining
Increase adult literacy, including computer technology skills for an aging work force
Apprenticeship programs
Accelerated apprenticeship programs that help mature workers gain an apprenticeship
More details: http://www.budget.gov.au/2014-15/content/bp2/html/bp2_expense-17.htm
The Local Government Reform Fund has been terminated. The Fund allowed local government to look to the future for its industry and build programs such as the following:
Ambulance Mobile Connect
CDM-Net
Chronic Disease Management for Regional and Rural Communities Hunter New England Health Service
Clinical Outreach Program Phase II Ambulance Service NSW
National Bushfire Prediction Detection Simulation and Early Warning System
North East Victoria Bushfire Spotting & Response Service
South Australian Digital Telehealth Network
Justice Health - Clinical Outreach Program Phase II
Connected - Any Student, Any School (CASAS)
Eduone - Education our New England - Implementation Plan
Development of a Telephone Based National Emergency Warning System
Location-Based Solution - National Telephone-Based Emergency Warning Capability
Local Government and Regional Development
Development of an Asset and Financial Planning Management Framework for TAMS
Future-proofing Tasmania's councils
Adelaide Integrated Design Strategy
Integrated Strategic Planning, Financial Management and Asset Management in Local Government
Project Plan for Independent Review of Structures for Local Governance and Service Delivery in Southern Tasmania
Local Government Sustainability Project - Victoria
Local Government Capacity Building Project - NT
"The ASU believes these Budget measures affecting local government are regressive and will cost local communities in various ways," said Greg McLean.
"The local government cuts don't build for the future and they turn their back on the role local councils play in providing so many of the services Australians rely on daily for their well-being and feeling connected to their communities."
Need to understand the Budget better?
Read the info & resources from Working Life