The ASU has welcomed the release of a new Australian report which confirms the need for increased support for early childhood education. The findings of the McKell Institute report are broadly consistent with the views put forward by the ASU in a recent Productivity Commission Inquiry into early childhood education.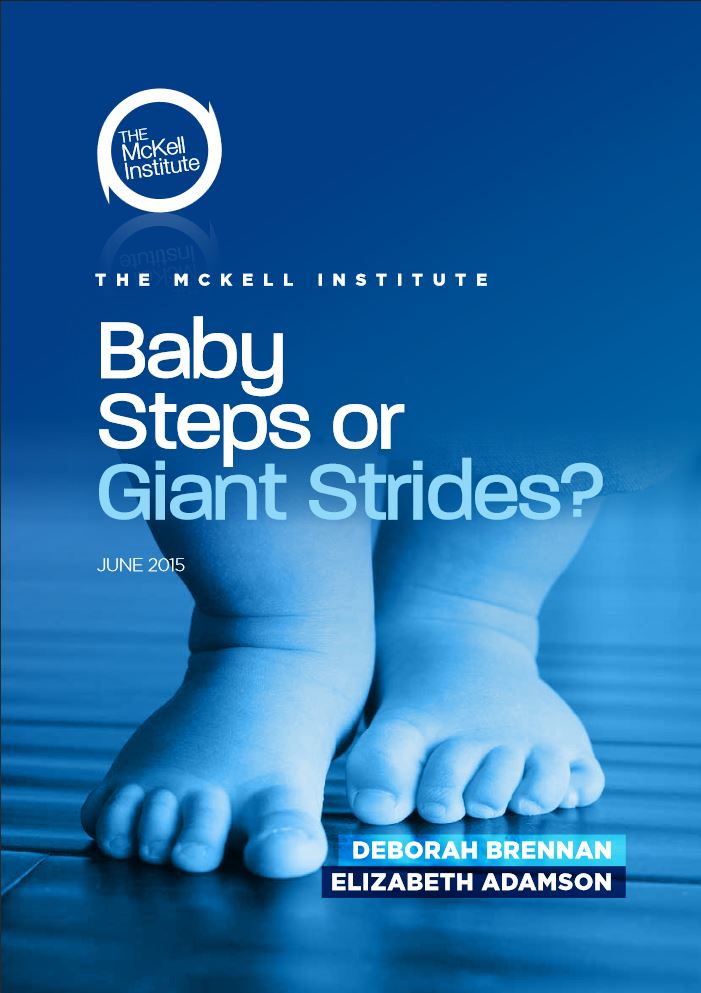 "The ASU continues to draw attention to the important role played by local government workers in early childhood education and care (ECEC)," said ASU Assistant National Secretary Greg McLean.
"The Union is also concerned about the lack of recognition by the Federal Government with regard to the important skills and qualifications of ECEC workers."
"The Union is therefore appalled at the inadequate funding from the Federal Government which fails to provide adequate support for early childhood development," Greg McLean went on to say.
To the ASU, it makes sense to utilize the existing staff who are employed in local government child care centres as well as recognising the support which local government provides to other ECEC services. Qualified workers should be appropriately remunerated and the Federal Government has an important role to play in ensuring that funding is adequate.
The McKell Institute ground breaking report titled 'Baby Steps or Giant Strides', was authored by Professor Deb Brennan of the UNSW Social Policy Research Centre and Elizabeth Adamson PhD who is a Research Associate at the Social Policy Research Centre.
Professor Brennan argues that investing heavily in early childhood education and childcare is vital for Australia to prosper in the 21st century. Her report also found that we are severely lagging behind compared to the rest of the world, and that the Abbott Government's package is inadequate.
Further information
Full report here: Baby Steps or Giant Strides
McKell Foundation op-ed in Fairfax media: Australia lagging behind rest of the developed world on early-childhood education, 5 July 2015
Childcare package will put Australia behind: researchers, By Judith Ireland, Sydney Morning Herald, 6 July 2015
Professor Brennan's interview on the ABC News Radion: Government's childcare package 'right out of step with the rest of the developed world' says leading early childhood expert
ASU Submission Response to the Productivity Commission's Draft Report on Childcare and Early Childhood Learning 2014