Following the 2015 Budget the Federal Government introduced new legislation to enact its "Jobs for Families Package". Although there's an injection of much needed funding into child care, it's based on cuts to other family benefits. The ASU's position has been that it takes more than one policy to help raise a child, so taking from one area to fund another is not the way to resolve funding shortfalls.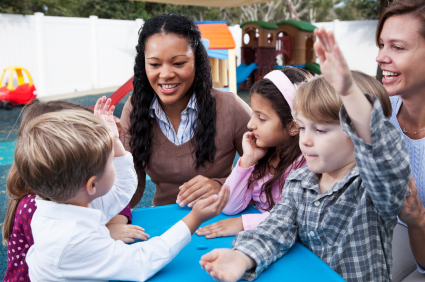 A Senate Inquiry was established to look into the Government's Bill and the ASU, as a key union in child care through our local government coverage, has lodged a submission.
Whilst the Union welcomes the increased investment into early childhood education and care, it is a matter of concern that the Jobs for Families Child Care Package is contingent upon proposed cuts to paid parental leave and family tax benefits.
The Coalition has given Australian families and those planning to start families a stomach churning ride since 2010. Paid Parental Leave in particular has been on a policy roller coaster and this current Bill does nothing to end the experience.
Click on this infographic for a larger version or you can download it as a PDF:

A rollercoaster is no place for a newborn - a brief history of the Coalition's paid parental leave policy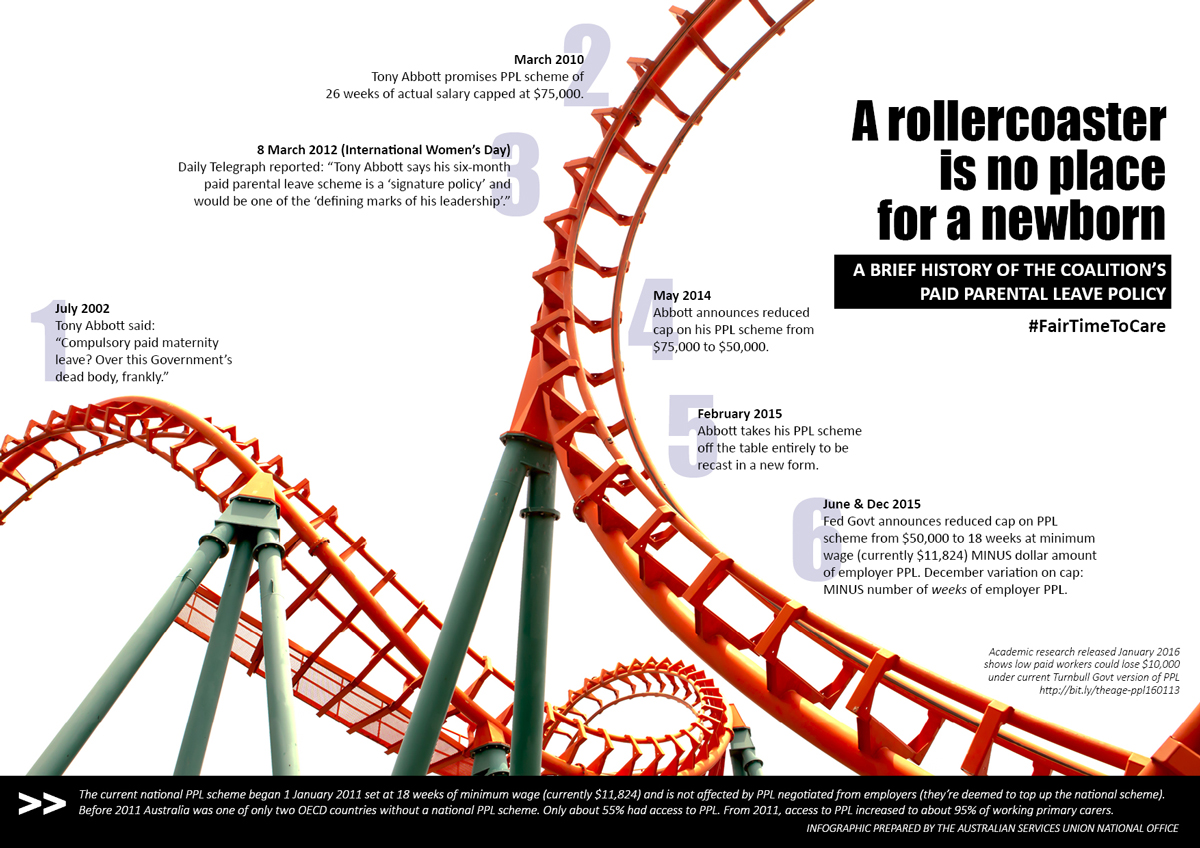 Amendments resulting from the Family Assistance Legislation Amendment (Jobs for Families Child Care Package) Bill 2015 would replace the Child Care Benefit and the Child Care Rebate with the Child Care Subsidy which would become effective in July 2017.
The outcome of the Bill will have differing impacts on families, depending on their circumstances. However the Union remains concerned that some low income and middle income families will be worse off as a result of the Bill and notes that the harsher activity test imposed on families could limit the access of early education and care for some children.
Women's workforce participation is often touted as a desired outcome of this Government, but this Bill will not achieve it if children's services become more difficult to access.
The ASU submission also expressed support for the submission of the Australian Council of Trade Unions (ACTU) which extensively addresses the issues of the Bill in the context of the Government's overall Families Package.
Download the ASU submission here: Senate Inquiry into Family Assistance Legislation Amendment (Jobs for Families Child Care Package) Bill