Today at the Punt Road Oval in Melbourne, the ASU National Conference 2014 opened with a welcome from Richmond Football Club CEO Brendon Gale to the historic sporting precinct. With National President Russell Atwood chairing the proceedings, National Secretary David Smith focussed the attention of delegates on the future and how the ASU will shape it for members.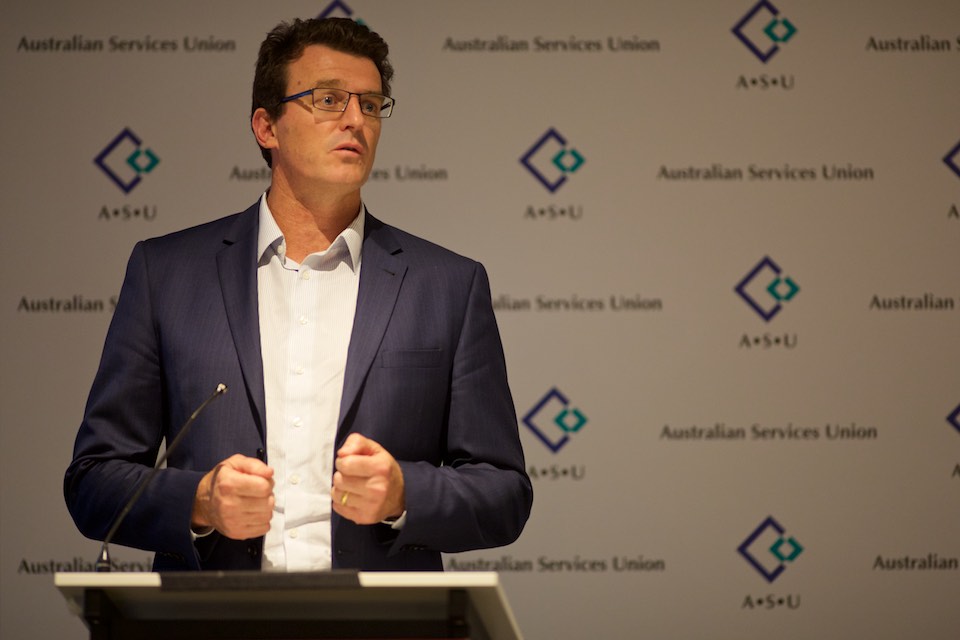 G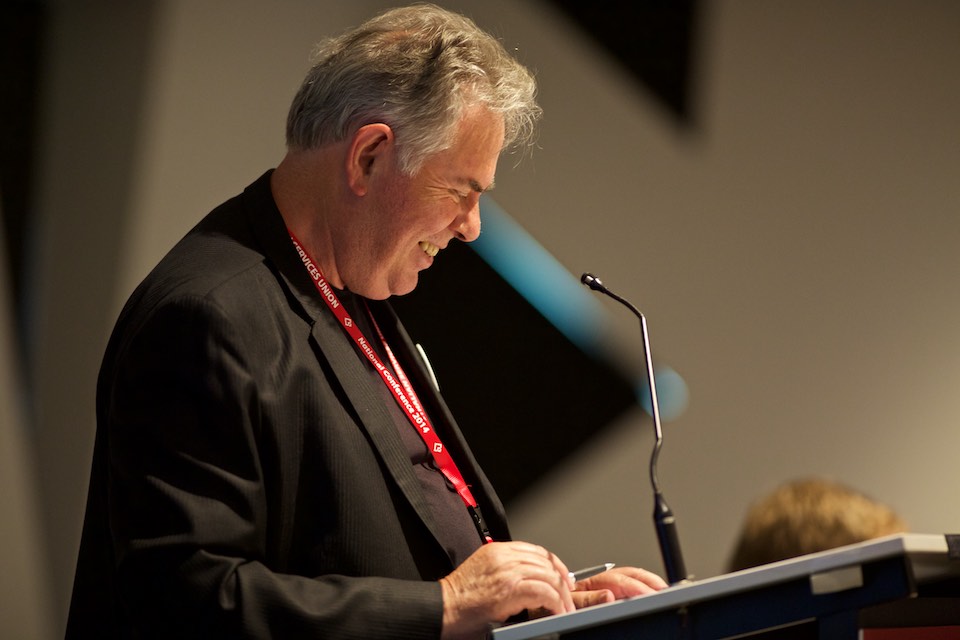 iven our Conference theme of "unions shaping our society" it was fitting that Brendon Gale's welcome explained to delegates how the Club has grasped the opportunity to be a positive contributor to social wellbeing by hosting the Korin Gamadji Institute, an organisation dedicated to leadership development, education and training and career pathways for Indigenous young people.
The recognition of the AFL's unique position to close the gap between Indigenous and non-Indigenous Australians set the tone for a National Conference focussing on how unions can continue to positively influence the future wellbeing of our members as the world of work changes and conservative governments try to undermine the achievements of generations. The ASU is grateful for Brendon Gale's generous participation and inspiring welcome.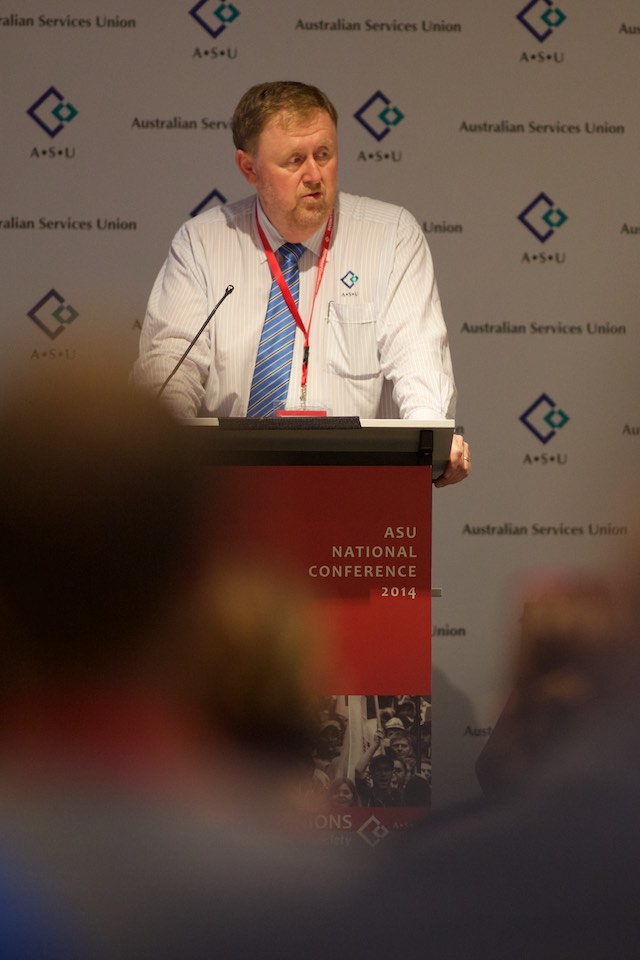 ASU National Secretary David Smith delivered the opening address, reporting to delegates that the Union continues to meet its key objectives of building the industrial strength of our members in order to deliver positive outcomes, although this is being achieved in a hostile environment: "This is despite a Federal Government that is bent on eliminating the influence of Unions and their members on our Australian society."
David Smith reminded delegates that "an essential element of trade unionism is that workers are entitled to a measure of power over their work and therefore their lives."
To explore these ideas, the agenda includes a debate on what constitutes a fair and sustainable Australia and will also explore unions and workers roles in superannuation management.
Find out more on our Conference webpage: www.asu.asn.au/about/natconf/natconf2014
Follow Conference posts on social media: #asunion14