In the context of rapid change in the nature of work, National Secretary David Smith opened the ASU National Conference challenging delegates to consider fundamental questions this week including what kind of work our members will be performing in the near future, how it is done and where it is done. He also asked delegates to consider wider social changes and how they affect ASU members and workers in general.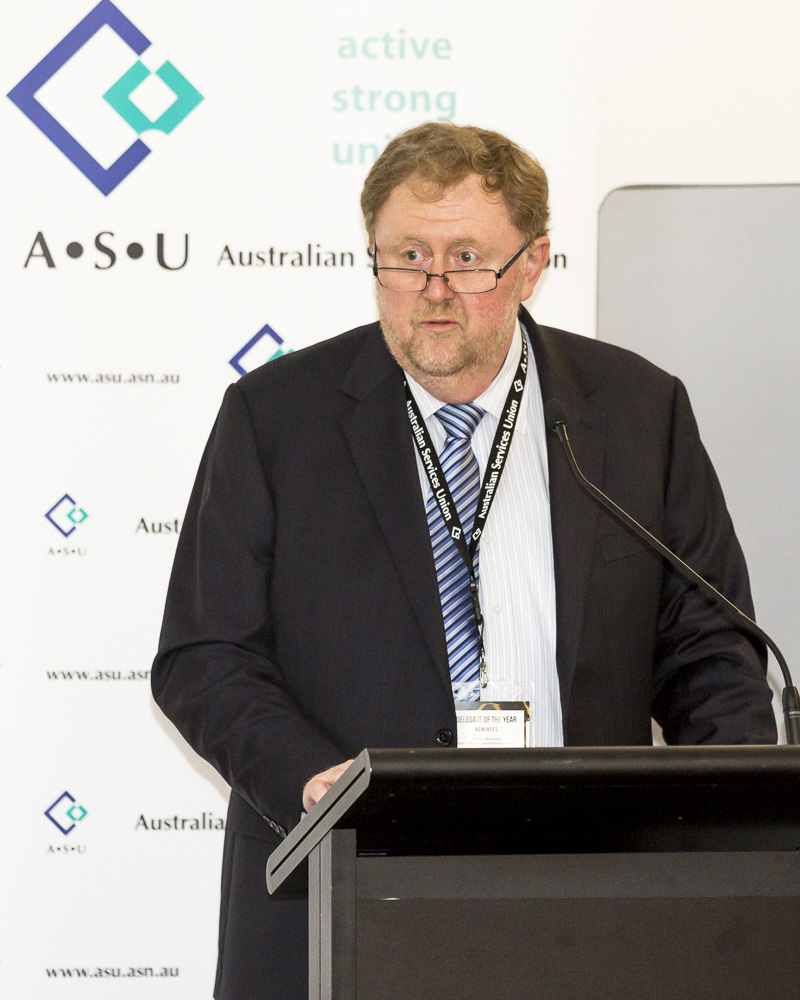 Despite a Federal Government "bent on eliminating the influence of your Union and our members", David Smith reported that the ASU has continued to successfully build power in our industries.
"We continue to be a leader in the industries that our members work in, and we are the champions of what is important to our members and to Australia as a whole," he said, reminding delegates about the ASU's role in pay equity advances and the introduction of the first ever paid domestic violence leave.
Delegates were, however, asked to consider the extraordinary challenges the Union and working people generally have faced since the last ASU National Conference in 2014, like the Trade Union Royal Commission and its repercussions. These are challenges we must confront and defeat, he argued, because an essential element of trade unionism is that workers are trying to gain some measure of control over their working lives, and that control only comes with strength.
"A union with no power is not much good to anyone," said David Smith, explaining that those who criticise "union power" really mean they don't believe workers should have any say at all in their relationship with employers.
David urged delegates to see the ASU taking a leading role again, this time in fighting inequality and exerting influence in the way the nature of work changes in the future. He explained that this year's National Conference agenda is specifically designed to address these challenges and allow delegates to share their experiences and ideas as the Union determines its strategies for tackling these matters in the future.
"The warning signs have been here for some time, just look at the result of the US elections," he said, adding that an economy that serves the 1% while forcing the rest of society to endure massive inequality results in a strong political backlash bred of insecurity and anger, readily turned to "the language of hate, division and xenophobia" by the far right.
With so much at stake, there is a great deal of work to do.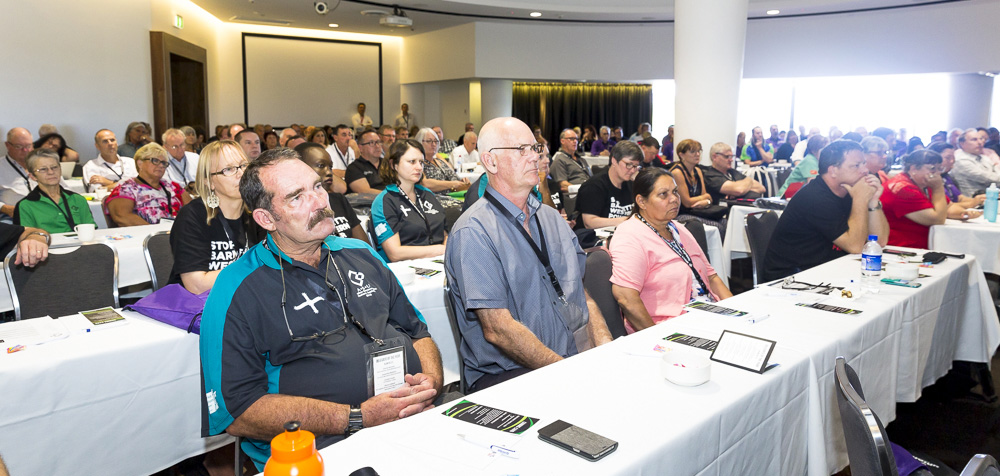 David also thanked our ASU National Conference 2016 sponsors whose generosity has allowed us to host this forum for delegates across the country to hear great speakers and to engage with other delegates.
The first day of ASU National Conference closed with a Welcome Reception at which our new Life Members were presented with their certificates and delegates and guests were addressed by Bill Shorten MP, Leader of the Opposition and the ALP.
With two further days of Conference to come, the jam packed agenda promises to stimulate more discussion around the issues of concern to our members, and plans for tackling those issues.
Our generous sponsors
HESTA
AustralianSuper
Energy Super
ME Bank
CareSuper
Union Shopper
Australian Unions Member Benefits