At the National Conference Dinner last night, Kerry Fairlie of the NSW & ACT (Services) Branch was announced as the ASU National Delegate of the Year 2016. It was awarded for her work as a delegate at House With No Steps (HWNS). This biennial award is a key event at each National Conference because we cannot overstate the crucial role played by workplace representatives in the ASU and all unions.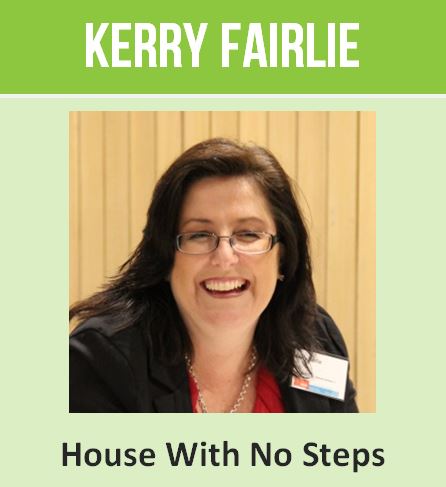 Congratulations to Kerry on receiving this award in recognition of her dedication and we thank her, the other nominees and all our delegates around Australia for their invaluable contributions to our Union! Unfortunately Kerry was not in attendance at the Dinner, but her Branch Secretary Natalie Lang accepted the award on her behalf.
Kerry joined the ASU in 2008 when she started work in the disability sector at House With No Steps, a provider of disability services in New South Wales. She has been a delegate for over five years and in that time has grown her union by hundreds of members. HWNS is now the largest ASU workplace in the disability sector in Australia.
Kerry mentors over 40 other delegates at HWNS and also chairs the NSW & ACT (Services) Branch Disability Sector Sub Division, encouraging other activists to grow our Union.
The critical importance of recruitment for unions is obvious – we gain strength through numbers, so Kerry's achievements in this area are so important for the ASU's ability to represent all members.
The mentoring of other delegates means Kerry is able to share those formidable recruitment skills with others. This is how unions have remained a force in Australia for over 100 years.
Kerry is also working hard to make the NDIS the best it can be through our national campaign. She is certainly a great representative for the ASU!
Well done Kerry, enjoy this well-deserved recognition and your prize!
A word about being a workplace delegate
Delegates and other workplace representatives donate their time and energy to create a better future for their colleagues and workers in general. Without these volunteers, unions would not be able to do so much of the work involved in defending and advancing workers' rights.
Unions are communities of workers and unless we strive together, we won't be able to get a better deal at work, let alone defend the rights we have.
If you are interested in becoming a workplace delegate, contact your ASU Branch and thank you for putting your hand up to be an active part of the ASU community!