Despite being the reason for calling a double dissolution election, the Australian Building and Construction Commission (ABCC) has been barely mentioned by the Liberal Government during the protracted election campaign, however the Union for local government, energy and water sector workers needs to alert the community that chaos may follow as little known potential consequences of the legislation are not ruled out by Senator Cash.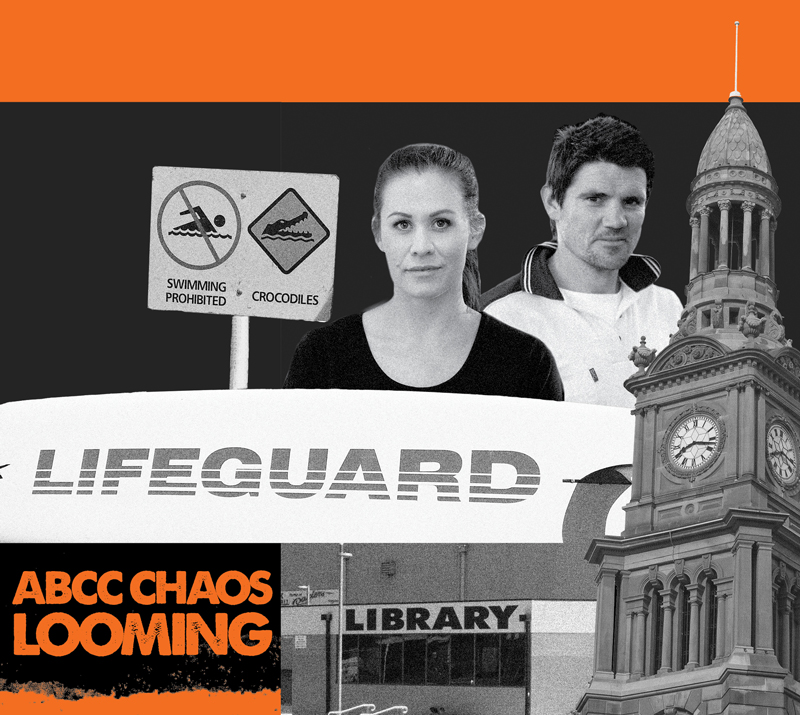 The Australian Services Union (ASU) wrote to the Minister for Employment, Senator Michaelia Cash, on 30 May seeking clarification from the Coalition regarding their proposed coverage by a newly established ABCC and its connected Building Code.
Despite asking for a response by 14 June so that the Union had time to advise members if they are directly affected by the ABCC Bills, no response has been received from Senator Cash.
"We don't have any choice but to assume the worst as a result of the Senator's lack of response," said the acting ASU Assistant National Secretary, Robert Potter.
"Are the laws intentionally ambiguous or is the Federal Government deliberately rolling out its draconian ABCC regime to cover many more workers than those strictly understood to be in the building and construction industry?" asked Mr Potter.
>> Download our flyer explaining ABCC consequences for ASU members
The ASU is concerned that as a consequence of the ABCC's Building Code, its members' wages and conditions, occupational health and safety, along with the Union's ability to defend them, are all under serious threat. The Building Code prohibits certain conditions in agreements and state awards that are long standing across local government, energy and the water sector such as pay levels, start and finish times.
"We've been campaigning against the ABCC Bills because they're an affront to our system of justice in Australia and undermine equality before the law," said Mr Potter,
"The Liberal and National Parties want to be re-elected on this legislation, but do they know their own legislation? Do they know the widespread chaos this may create in every Australian community? Why should early childhood educators or lifeguards making our beaches safe be subjected to the ABCC?"
"Since Senator Cash has not deemed it necessary to respond to our letter, we've been undertaking a major communication effort with our members and supporters to advise them of the inherent risk they face if a Coalition Government is returned, and we'll be ramping that up to election day and beyond," said Mr Potter.
The Australian Services Union covers approximately 120,000 members across Australia, and by virtue of its local government, energy and water coverage, many of those members reside in regional and rural electorates, as well as in metropolitan areas.
For further comment: Robert Potter, Acting Assistant National Secretary, 0448 203 392

ASU flyer - ABCC chaos looming for ASU members