The ASU, Australian Council of Trade Unions (ACTU) and other Qantas unions held another crisis meeting with Qantas CEO Alan Joyce On Wednesday 5 March 2014 so that he could give us an honest answer on job and wage cuts and take up our offer of working together to ensure a sustainable future for the airline.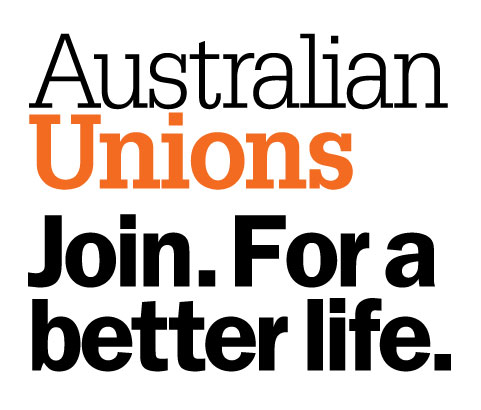 Qantas union members have built Qantas and its reputation as the safest airline in the world and Qantas union members want to see Qantas have a successful future.
So far Alan Joyce and his management team have still not explained why 5000 jobs must go, where and when those jobs will be cut, what alternatives they considered to avoid job losses and they have refused to consult the workforce and their union representatives about options to minimise redundancies.
The executive team will not agree to a Union proposal to appoint an independent expert to analyse the airline's financial situation to assist in identifying alternative options to the proposed 5,000 FTE redundancies and he has refused to provide any commitments to the job security of Qantas' remaining 26,000 employees.
Qantas management has also confirmed that they are seeking a wage freeze across the entire workforce including those whose agreements have not yet expired. Qantas executives stated that even if employees agree to a wage freeze, it will not reduce the number of redundancies nor will it ensure the security of those employees who stay with the airline.
This isn't good enough.
The reality is that there are 30,000 Qantas workers and their families whose livelihoods are at stake.
Australian Unions do not accept that a plan for savage job cuts, which will hurt their hardworking and loyal workforce, is a sustainable plan for the future of Qantas. We will fight for every job and we demand a plan from Qantas that utilises the knowledge of its workforce to shape a better future for our national airline.
We insist upon being a part of a positive plan for growth for the future.
Your union will be holding meetings with members to discuss your views over the next week.
The future of Qantas is something the Australian community and all Qantas members have an important stake in. It is essential that the Australian Government and Qantas management take responsibility for ensuring the sustainable future of our national carrier – one of Australia's great icons.
Australian Council of Trade Unions and Joint Qantas Unions
Australian Services Union - Australian International Pilots Association - Australian Manufacturing Workers Union - Australian Workers Union - Communication, Electrical and Plumbers Union - Flight Attendants Association Australia (Domestic) - Flight Attendants Association Australia (International) - Professionals Australia - National Union of Workers - Transport Workers Union - United Voice