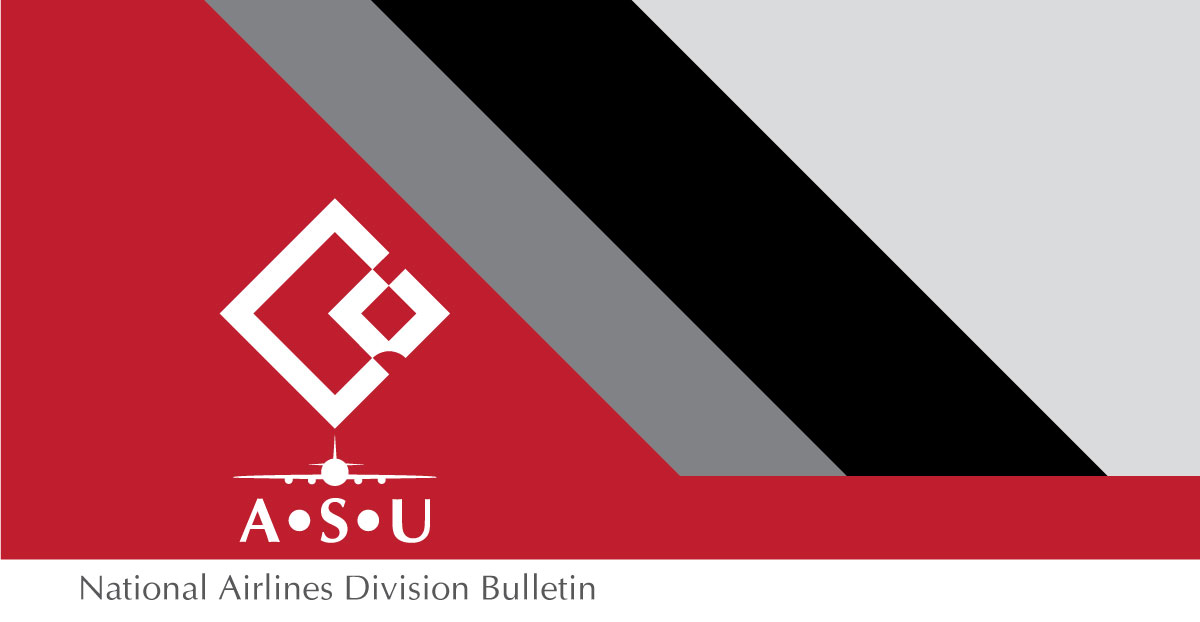 ASU delegates met with Qantas management on 7th September 2017 for our third consultation meeting about the proposed centralisation of the Airports rostering work to Sydney.
The company proposes that Ramp, Customer Service and Fleet Presentation rostering and planning all be centralised to Sydney (N.B Fleet Presentation is already centralised).
At our second meeting the company told us that anyone working in the new centralised operation would need to be familiar with all 3 areas – below the wing, above the wing and fleet but at our recent meeting they said they have changed their minds and resource allocators and planners will specialise in below the wing or above the wing, not everything as previously advised.
The company has revised the number of staff required for the centralisation as a result of the "change", but there is still to be an overlap of work, with RAPs and RALs supposed to cover multiple airports.
Serious concerns
We have serious concerns about this restructure. We don't think centralising planning and day of operations resource allocation is a good idea as we think that airports will not have the local knowledge available to them to make the operations work.
We have tried multiple times to highlight the many issues we see with this proposed restructure but for reasons best known to management they want to press on.
We are very concerned at the proposed new procedures for processing leave forms which rely on working IT systems and hardware at airports – something that cannot be relied upon and do not exist currently.
We also believe that the staffing levels proposed, the complexity of the work and the skill needed for these jobs is not being taken into account by those making the decisions.
It seems that that management have little understanding of the failings of the current systems that staff at airports work with when rostering and so we believe their proposals about rostering optimisation are not supported by the IT that is available.
We told management in clear terms that we believe they should not proceed with this restructure. Stupidly they want to press on regardless of the consequences for resources staff and airport staff generally.
If this restructure goes ahead we predict there will be chaos.... for staff and passengers.
No certainty of what is on offer
Despite our best efforts to stop the expression of interest process for resources because we believe it is premature the company put EOI forms out to staff on 11 September 2017.
We have a number of issues that are unresolved particularly the following:
Classification levels for RALs should be level 7 not level 6
What conditions do staff moving to the centralised QCC office get? We say they should retain transport allowance and for Sydney staff the early morning Mascot penalty of 17.5% - the company has said they shouldn't.
The relocation proposal is not as good as others have received before e.g. engineering shifting to Brisbane – why don't we get the best package available?
The part time/full time staff mix is wrong
There is no training plan
The rosters are poor and likely to mean people earn much less than currently
and much, much more
We just don't understand how the company can expect people to make life changing decisions (even though they are non-binding) with such a lack of clarity on the jobs offer and how it will work. These jobs look to be more intense and stressful than the current jobs and people need to know what they are signing up for, but unfortunately they won't...
We are extremely concerned many people will opt for redundancy just because of the uncertainty of the jobs and poor organisation of the offer.
Everyone should be concerned that something as vital as rostering for 3000 plus staff is being treated so haphazardly by managers with little experience.
What next?
We will be having meetings of members locally to discuss what's next.
If you haven't signed our petition – you should do so immediately – we need to send a clear message to Qantas that this is not good enough and the process should be halted.
Got any questions?
If you have any questions contact your local ASU delegate or organiser. Download the full bulletin below for contact details

Qantas Bulletin 11 September 2017