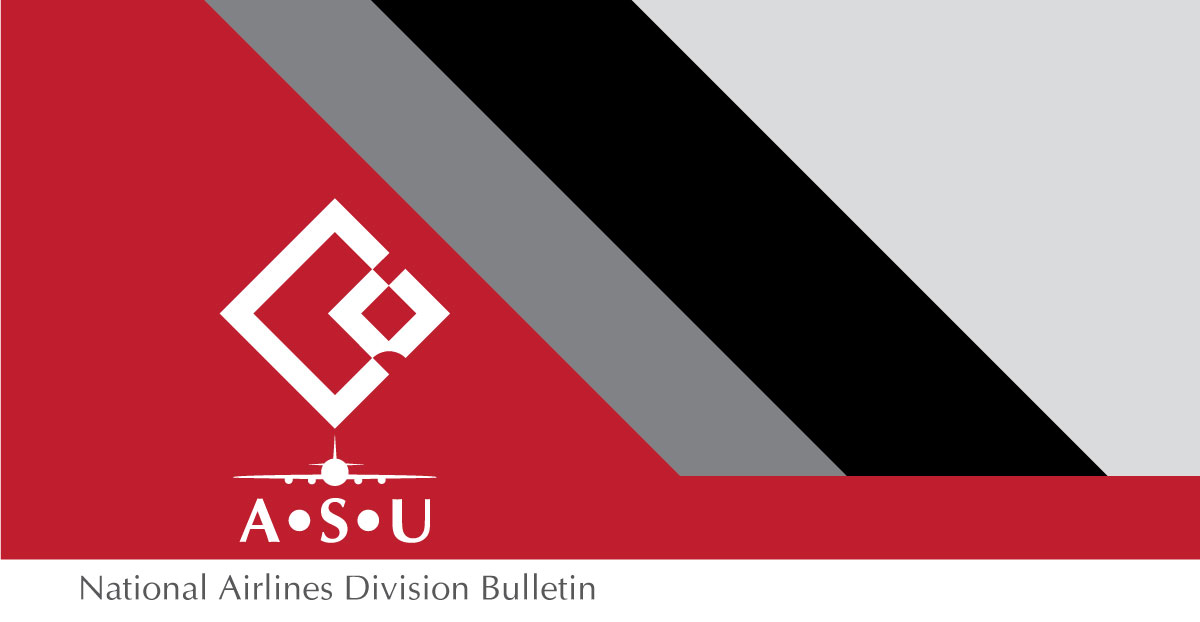 Your ASU reps had another meeting with Qantas management on Friday 3rd November 2017 about the proposed centralisation of Airports workforce planning.
We remain none the wiser about how this is all going to happen and we remain extremely concerned that the project is ill conceived and is going to adversely affect both airport staff and passengers.
What we know is that unsurprisingly the many long serving resources staff in ports outside Sydney can't go to Sydney to work in jobs that pay less money. We also know many Sydney staff really don't want to go to an office building in Mascot – they know being close to local staff and operations makes for better rostering and planning.
This means that many long term staff with decades of experience in rostering and planning may well be redundant if they cannot job swap or find other local Qantas jobs.
What we don't know is how Qantas plans to train the 50 or so new workforce rostering staff they want to engage to work in Sydney head office.
These staff have to learn what it has taken years to learn in 6 weeks training with a further 6 weeks buddying. Qantas management wants the project up and running by April 2018.
Despite many meetings we don't' know what the training plan is, and we don't know who is going to buddy the new recruits. What we do know is that it takes a long time to learn the operations and that making the day of operations work takes more than 12 weeks training, if you have never worked at the airport you are working with or for that matter NEVER worked at any airport.
Wait there is more...
If you thought the lack of a coherent training plan was bad wait there is more... It turns out the "new" radio system Qantas wants to use has never been tested in any airport/airline situation. They intend to test it for a couple of days in January 2017. And the IT system which badly needs upgrading hasn't been done yet or tested either.
Despite all that, Qantas management want to power ahead with an ill conceived, poorly tested centralisation process which we believe will fail.
We think this because:
The radio system has not been tested
The IT system is not up to date or tested
The new staff will be undertrained and inexperienced
Day of operations planning works best when you are physically located near the people you work with
Lines of control and communication are blurred and unclear in the new structure
Don't know, what they don't know
Despite this calamity of a restructure Qantas management want to move the Sydney domestic team to a central location during the week of 13 November 2017. The plan is hazy and ill conceived – so all we are saying is good luck to our members at Sydney domestic as clearly those planning this move, don't know what they don't know.
Truth is preferable
During our consultation it has been very hard to get the truth about what is planned from Qantas management and it has even been difficult to get straight answers to simple questions.
This has happened time and time again and happened at our last meeting.
Here is a small example of what we have to deal with whenever we ask simple questions:
ASU: Did all the expression of interest go out on the 20th October 2017?
QF: Yes
ASU: Are you sure they did?
QF: Yes it was intention that they did go out
ASU: That is not the same as yes is it? Isn't that No?
QF: Some of the EOIs went out later than 20th October 2017
ASU: Some of the EOIs went out on the last day I.e. 30th October not 20th October of the period didn't they?
QF: Yes that may be right
ASU: So the answer to the question – did all the expressions of interest go out on the 20th October 2017 is not Yes, it is No
QF: Yes, the answer is No
This exchange is but one small example of how difficult it is to consult with Qantas on this project.
When the default position is only tell the union and employees the truth when they cross examine you and might know the truth – it is pretty hard to trust what you are being told.
Expect chaos
It is fair to say the consultation is not going well because of the poor plan that is being executed.
We got lots of signatures on our petition calling for a halt to this restructure but Qantas has said nothing about your concerns at all, they are ignoring staff's genuine concerns.
We are meeting with the company again on 20th November 2017, we will not give up on finding someone who understands that centralising workplace planning is a big mistake, it is too important for that.
We live and hope – in the meantime expect chaos.
Got any questions?
If you have any questions contact your local ASU delegate or organiser: (download the full bulletin here for details)

Qantas Bulletin 9 November 2017