Today at noon, Fair Work Australia handed down a final decision in the Equal Pay Case for social and community services (SACS) workers. The decision concerned the timetable for pay increases that flow from their earlier decision of 1 February 2012.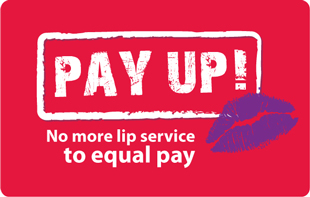 Despite a number of submissions from parties seeking to delay increases for many SACS workers, the ASU's position prevailed. All SACS workers across the countries will begin to see more money in their pay arising from the Equal Pay Case starting this year.
Branches are advising ASU SACS members directly of how this will affect them, so please visit your Branch website and look out for email/mail from your Branch.
Congratulations again to all our members and officials who held firm over the several years leading up to the historic achievement of equal pay in the community sector.
Today's decision and order can be found on the dedicated Fair Work Australia Equal Pay Case website.
Our earlier article concerning the main victory on 1 February this year can be found here: "Equal Pay Day arrives at last for community workers".
News from our Branches
NSW & ACT: FWA Rules: Equal Pay - No Delay
http://www.asumembers.org.au/industries/sacs/news/1932-fwa-rules-equal-pay-no-delay.html
VIC & TAS: SACS workers get green light on pay increases
http://www.asuvictas.com.au/headlines/19-sacs/257-ero.html
SA & NT: By working together, once again we have won!
http://www.asu-sant.asn.au/news/1340343631_31850.html
QLD: Equal Pay Is Finally Coming To Australian Social, Community and Disability Sector Workers
http://www.asuqld.asn.au/index.php?option=com_content&task=view&id=2789&Itemid=39