Take action today by signing the Change.org petition asking Social Services Minister Scott Morrison to invest in quality community services instead of cutting funding.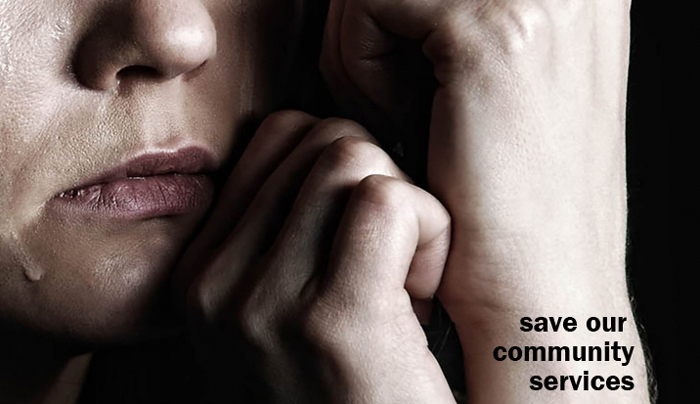 >> Sign the petition to stop cuts to community services
The petition tells Isabella's story of how Federal funding cuts have affected her ability to access community services in a domestic violence case.
Isabella's story is REAL and details how funding cuts are crippling the community sector and leaving vulnerable people at risk.
Momentum on the issue of domestic and family violence is building across Australia. Just this week polling was released that reveals three-quarters of Australians believe domestic violence is as much or more of a threat than terrorism.
Australian of the Year Rosie Batty said the results show governments need to reassess their priorities and allocate more funding to preventing and responding to domestic violence.
>> Sign the petition to deliver quality community services
We need to call on the Federal Government to reassess its priorities. If you haven't already, tell Scott Morrison you want the Abbott Government to stop imposing 'savings measures on the social and community sector', code for severe funding cuts.
Our communities deserve better!
Please share the petition with your family and friends. Community sector organisations need to be properly funded so they can provide services the community desperately needs.
>> Sign the petition to ensure the vulnerable in our communities get the services they need
Collectively we can achieve REAL CHANGE.
The petition was created by our Queensland (Services and Northern Administrative) Branch