Today the Productivity Commission has released its preliminary findings report about what vital Australian human services it wants governments to look at privatising. It does not bring good news for ASU members working at the frontline in grant based family and community services like alcohol and drug services, community based mental health services, family support services and out of home care and homelessness services.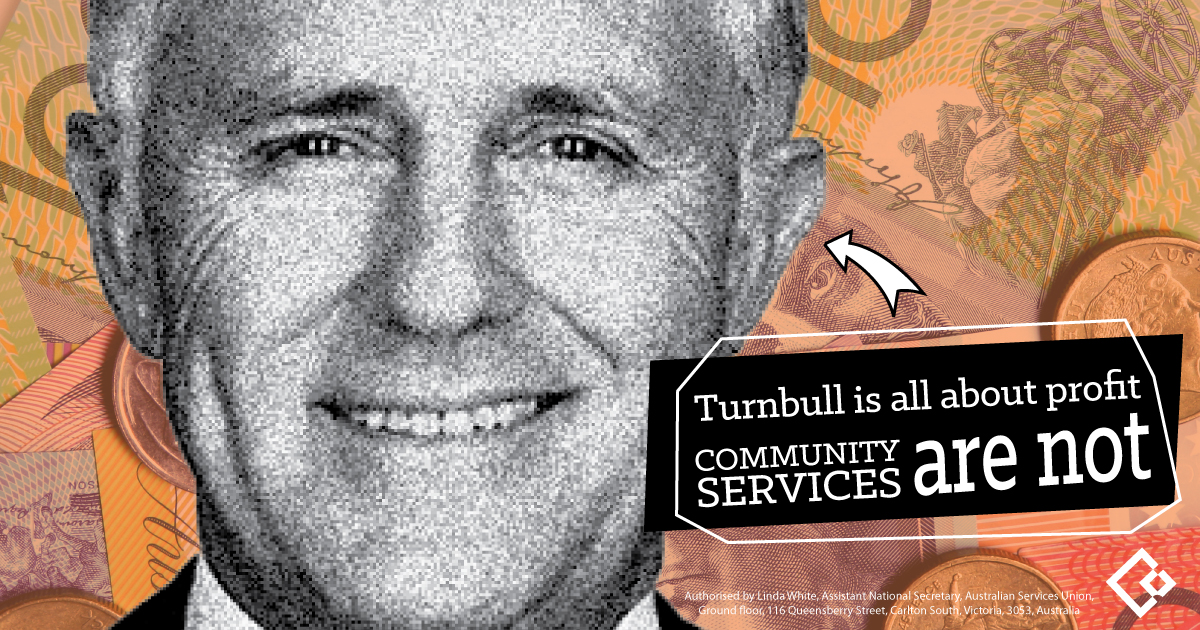 The Productivity Commission says these services and many other vital services like public hospitals, public dental services, human services in remote Indigenous communities and social housing should all be examined by the Commission to see how they can be subjected to more "competition and contestability", i.e. how these services can be taken over by private for-profit companies.
How did this happen?
You will remember that under cover of an impending election campaign Treasurer Scott Morrison announced this inquiry on 24 June 2016. Late in the election campaign a spokesman for the Treasurer denied that vital services like homelessness and domestic violence services were going to be part of any inquiry to send these services to profitmaking businesses. The Treasurer's spokesman told the Sydney Morning Herald on 1 July 2016 the following: "There is absolutely no truth to the claim businesses will make a profit from vulnerable Australians." That seems now to have been untrue.
What's next?
The ASU put in a submission to this preliminary inquiry and our observations are quoted throughout. We and you have now been invited to put in a response to the preliminary report by 27 October. We are going to do this after fully digesting what the Commission is saying. We will be back to you in coming weeks with more detail about what you can do too.
This is no time to sit back and take the view of the Productivity Commission about giving "for profit" providers free rein over the lives of our community's vulnerable citizens – they deserve better than that.
Useful links
Preliminary findings report of the Productivity Commission Inquiry into Human Services, 22 September 2016
ASU argues companies must not make profits from services to vulnerable, 8 August 2016
Sydney Morning Herald: Human services may need to compete for funding for victims of domestic violence and homelessness, by Anna Patty, 1 July 2016
Turnbull's secret plan for big business to profit off domestic violence, homelessness services revealed, 29 June 2016