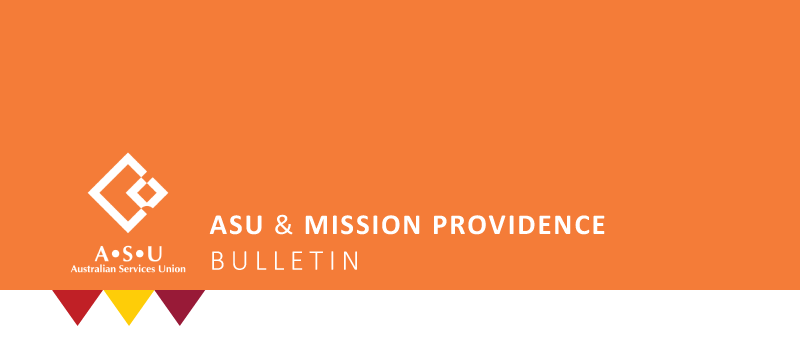 Management says they won't negotiate further; we need to know what you think about what we should do next.
We're asking you to have your say about Konekt management's position by filling out our survey here. https://www.surveymonkey.com/r/VWG5SMH. We need to you to respond by 12PM, Monday 23 July 2018.
What is management trying to hide?
Anthony Steel, Konekt Employment Chief Executive, is in such a hurry to finalise a new enterprise agreement that he's forgotten he needs to negotiate with his employees first. Anthony Steel won't even pay you the respect of attending negotiations himself – he's hiding behind a paid IR consultant.
Which makes us ask, what is Anthony Steel, Konekt Employment Chief Executive, trying to hide? Why the big rush? Why not sit down, face to face, with his employees and hear what they have to say about wages and conditions?
We think he should be at the next meeting on 26 July 2018.
What have we got out of bargaining so far?
Your union has secured the following:
10 days paid domestic violence leave;
2 weeks' notice of termination for employees with less than 6 months employment and 4 weeks' notice of termination for employees with more than 6 months employment;
Personal leave accrued progressively;
The right to give notice that you will be taking annual leave if you have an excessive leave accrual of more than 8 weeks;
2 extra days compassionate leave for staff who need to travel interstate and internationally to attend funerals; and
An Employee Consultative Committee for discussion of workplace issues between frontline staff and senior management.
What about pay?
Konekt Management will only offer a 2.5% pay increase each year for three years. We're asking for 3% pay increases to maintain your standard of living.
Should I be worried about anything in management's claims?
Konekt Employment is asking to increase the notice period for employees who leave Konekt to 2 weeks for employees with less than 6 months employment and 4 weeks for all employees with more than 6 months employment.
Do we know any more about DES?
Konekt Employment finally provided some explanation of what DES work will look like.
Konekt will only do DMS, not the more specialised ESS
DMS clients are not expected to have ongoing support needs and potentially less complex needs going forward
DES claims will be small and will be lodged by the Claims Verification Team – quarterly reviews will take placed with CVT to monitor claims
DES Employment Brokers are the ultimate contact from the beginning to end of the claims
DES will not cross over with Job Active
Konket see DES DMS as a slow and patient investment in which viability will be reviewed by year 3
Konekt will be a generalist Provider – not specialised as in the ESS program
Front Desk staff
Konekt have told us that 91% of DES clients will be referrals, however they have also advised that CSCs will be required to register new DES clients walk-ins which will include:

check eligibility requirements
provide information on DES
provide the client with Direct Registration Form to complete
add or update an existing registration record in ESS Web
Inform the client that DES Employment Broker will be in contact
Inform DES Employment Broker of new Direct Registration

CSCs will be expected to greet DES clients when they attend nominated sites, handle telephone calls from DES clients and reschedule appointments.
What should I do?
Please complete the survey above and then forward this to your colleagues who are NOT in the Union and ask them to do the same.
Have further questions?
Please email your organiser (Download the full bulletin here)

MISSION PROVIDENCE/ KONEKT Bulletin - 17 July 2018