Australian unions have long called for an increase in child care assistance and funding but it should not come at the expense of overall support to families.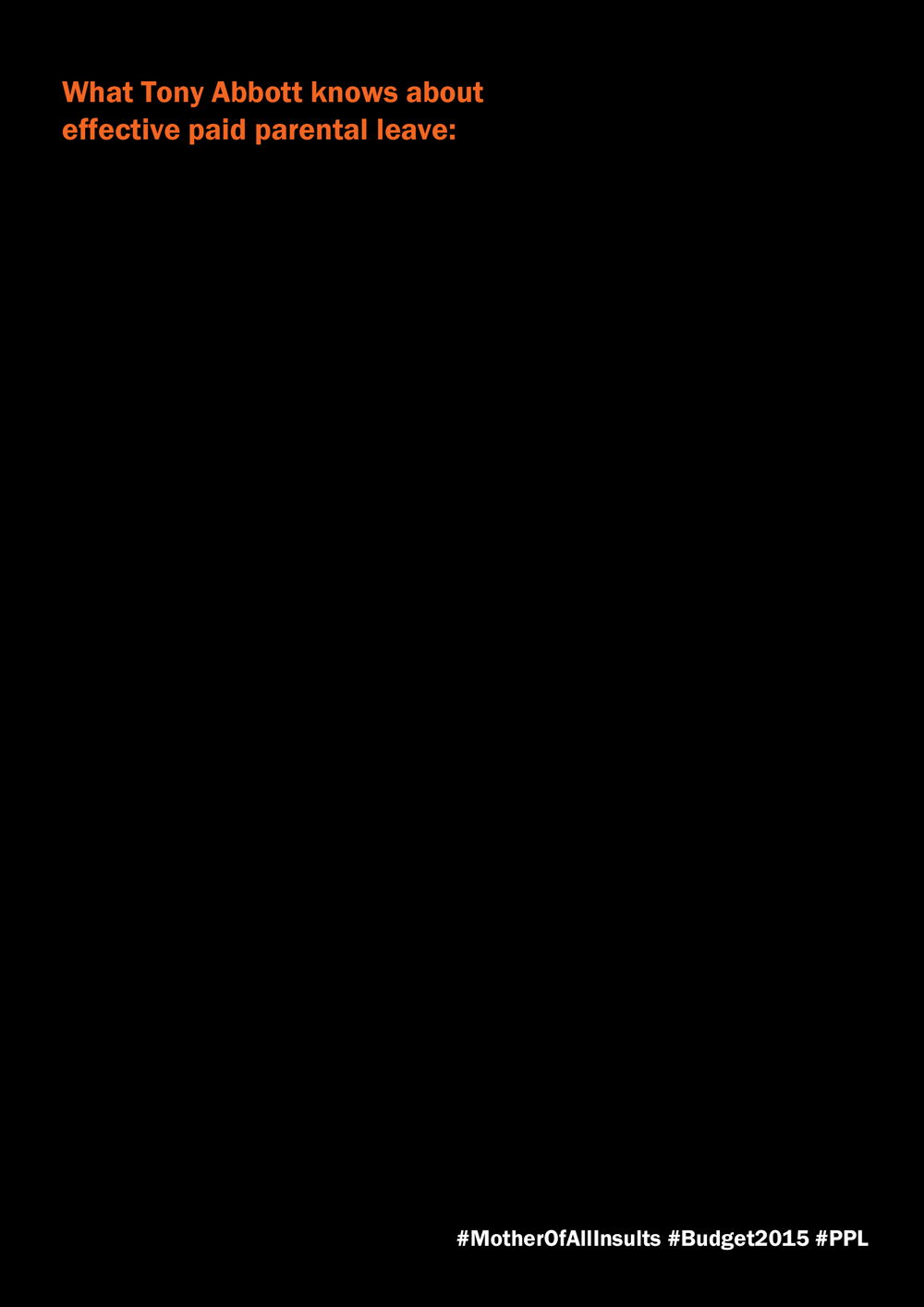 The Abbott Government is forcing an impossible choice upon Australian families by linking new investment in child care with extreme cuts to paid parental leave and family support payments.
In a truly spectacular backflip, Mr Abbott – who previously criticised the existing scheme as inadequate – is now advocating savage cuts that will leave almost half of new mothers without access to the Federal Government scheme.
The Federal Government will also cut billions in family support payments that will see an average family with two children $6000 per year worse off.
The current universal Paid Parental Leave scheme introduced by the previous government was designed as a basic scheme for parents that would be complemented by more generous employer schemes taking womens' wages up to their full salary. To suggest that women are 'double dipping' completely misrepresents the nature and design of the scheme.
A government that genuinely had the interests of Australian families at heart would not hold them to ransom in this way.
Australian unions support a paid parental leave scheme that provides 26 weeks leave at full pay including superannuation payments.
Quotes attributable to ACTU President Ged Kearney:
"Tony Abbott is taking more out of the pockets of families than he is putting in.
"He is taking away a woman's right to fully paid parental leave in a retrograde move that will see women's workforce participation go backwards and hurt families.
"To say women are 'double dipping' fundamentally misrepresents the paid parental leave scheme which was always intended to complement employer based entitlements.
"In the 'mother of all insults' Mr Abbott's spectacular backflip will leave almost half of new mums without access to Government funded paid parental leave.
"A government that cared about supporting Australian families wouldn't force an impossible choice between parental leave, family support payments and childcare upon them.
"Tony Abbott said this was going to be a dull budget but there's nothing dull about having your maternity leave cut."