Statement from Australian Council of Trade Unions (ACTU) President Ged Kearney: The Turnbull Government's decision to vote against proposed legislation to stop the penalty rate cuts is another failure to stand up for Australian working people.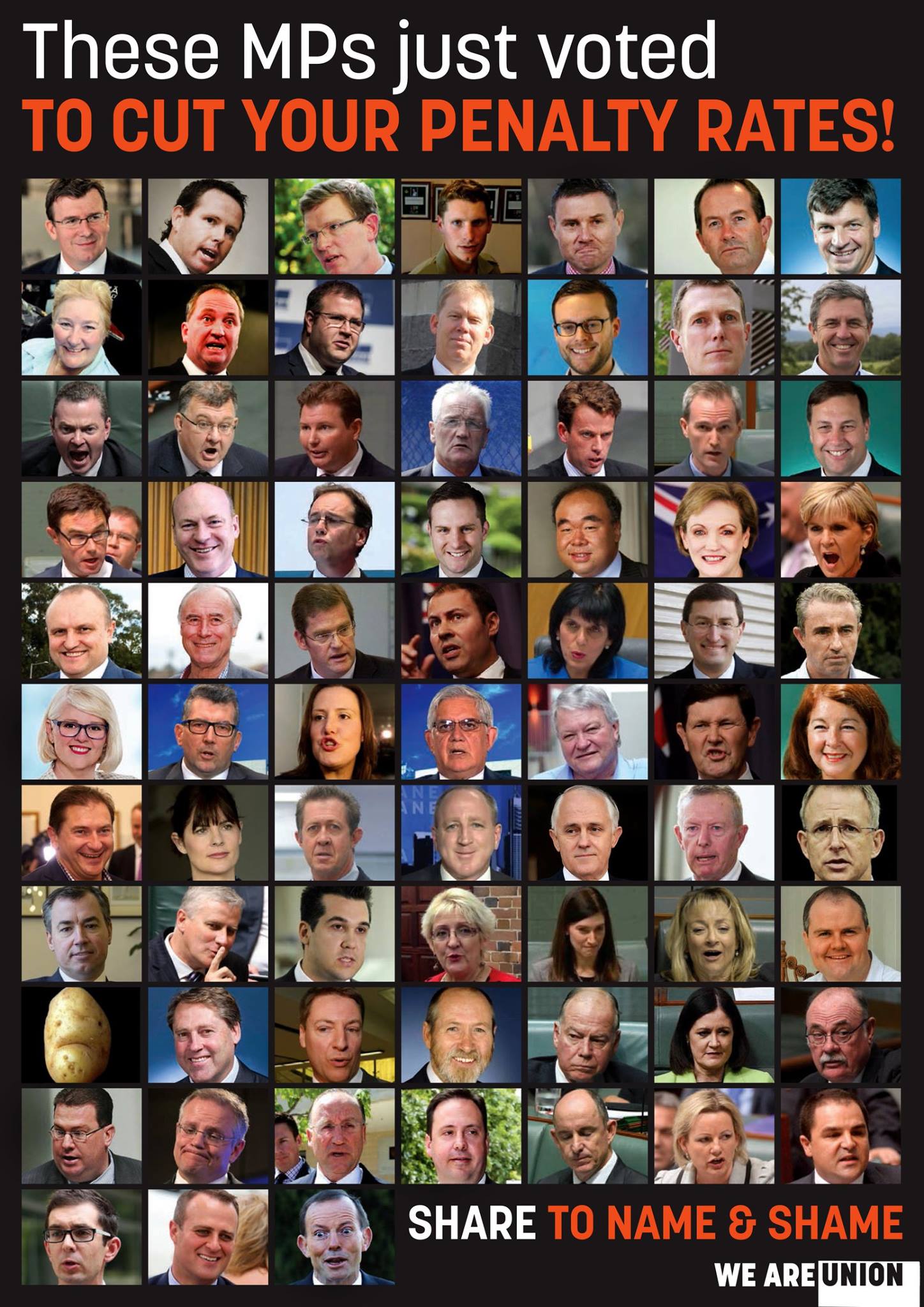 After losing the vote of LNP backbencher George Christensen, who crossed the floor to vote for the ALP amendment, the Government relied on a wafer thin majority of just one vote to cut the wages of up to 700,000 workers from 1 July.
About 25 per cent of Australians currently work on weekends. The working people affected by these cuts do not work weekends by choice, they work weekends and give up time with family and friends because penalty rates allow them to make ends meet.
Australia is languishing in the midst of record low wage growth. The Governor of the Reserve Bank this week even said there is a 'real wage crisis'.
Cutting penalty rates is a cut to pay when Australian workers desperately need a pay rise.
Prime Minister Malcolm Turnbull has sent a strong message to working people; he doesn't care how tough you are doing it; he doesn't care about workers at all. He still hangs onto the discredited trickle down economic theory that asks us to believe that if we take money from workers and give it to corporations somehow we will all benefit.
The ACTU will campaign to stop these penalty rate cuts until they are reversed. The MPs who have voted to cut their constituents' wages will be held accountable by their electorates because their constituents know that cutting low-paid workers' pay is something they don't deserve and they can't afford.
All Australians deserve to be able to spend time with their kids, contribute to their community and be able to survive. These cuts are cruel.
ENDS
Media contact: Peter Green 0400 764 200 or ACTU Media 03 9664 7315