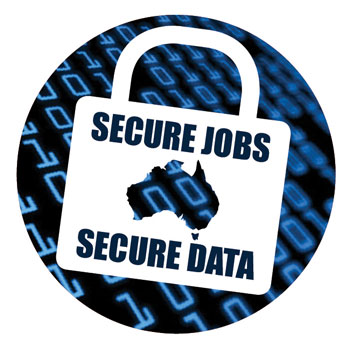 A new report has confirmed business off-shoring practices are costing Australia 20-25,000 administrative and financial services jobs every year.
The report, Off-shore and Off Work prepared for the Finance Sector Union and the Australian Services Union by the National Institute of Economic and Industry Research (NIEIR), confirms that 2008 estimates of the cost of job off-shoring are well on track to being realised (download the full report or the summary below).
Since 2008, 80,000 private sector professional and administrative services jobs, plus over 6000 jobs in the financial services sector, have been lost off-shore. Despite this massive outflow, the potential for job-offshoring is actually increasing.
Key points of the 2012 "Off-shore and Off work" report:
Forecasts from the 2008 study are on track to be realised in the absence of policy intervention
More than 80,000 service sector jobs have moved offshore since previous report
With more than 20,000 jobs moving offshore each year we would expect between 700,000 and 1 million jobs to move off-shore in the next three decades
Action is needed to address service sector off-shoring crisis and boost competitive position of Australian service industries.
In presenting the report, the Finance Sector Union (FSU) and Australian Services Union (ASU) have called on government to defend Australia's professional services jobs through:
Development of a services sector industry plan
Reviewing the use of tax incentives and disincentives to retain Australian jobs and competencies
Introducing "Right to Know" legislation to allow consumers to find out where services are provided from and where their personal data is stored
Developing a government procurement policy to only contract services to business with transparent supply chains and ethical employment practices.
The FSU and ASU present the refreshed report as a wake-up call to government.
"This is what happens without intervention in this sector: 80,000 skilled Australian service jobs lost offshore in four years. We're losing jobs, losing skills, losing our capacity to participate in the services economy," said ASU Assistant National Secretary Linda White.
"Without government regulation, the professional office-based jobs relied upon by millions of Australians are at serious risk," said Linda White.
"Employers in the finance sector are engaged in a race to the bottom in order to cut costs, at a time when they are more profitable than ever before. And it's a race that no one wins," said FSU National Secretary Leon Carter.
"Finance workers, their customers and the communities they serve would prefer that these companies invest in the communities they derive their profits from, and keep jobs, skills and data here in Australia," said Leon Carter.
Media event
Service sector union members from industries affected by offshoring will present the report to Minister for Industry and Innovation Greg Combet.
Location: Senate courtyard, Parliament House, Canberra
Date: Tuesday 9th October
Time: 12:30 pm
Media: Edwina Byrne (ASU) 0409 017 140 - Leanne Shingles (FSU) 0423 821 773
Spokespeople: Linda White (ASU) 0419 507 809 - Leon Carter (FSU) 0409 946 597
More information
Australian Services Union
www.asu.asn.au
Finance Sector Union
www.fsunion.org.au
Related Documents:

Download the full report "Off-shore and off work: The future of Australia's service industries in a global economy - an update"

Download the Report Summary