While we are fighting for your rights, organising to get fair pay rises and secure jobs, the Turnbull Government is coming after working people, your union and now your superannuation.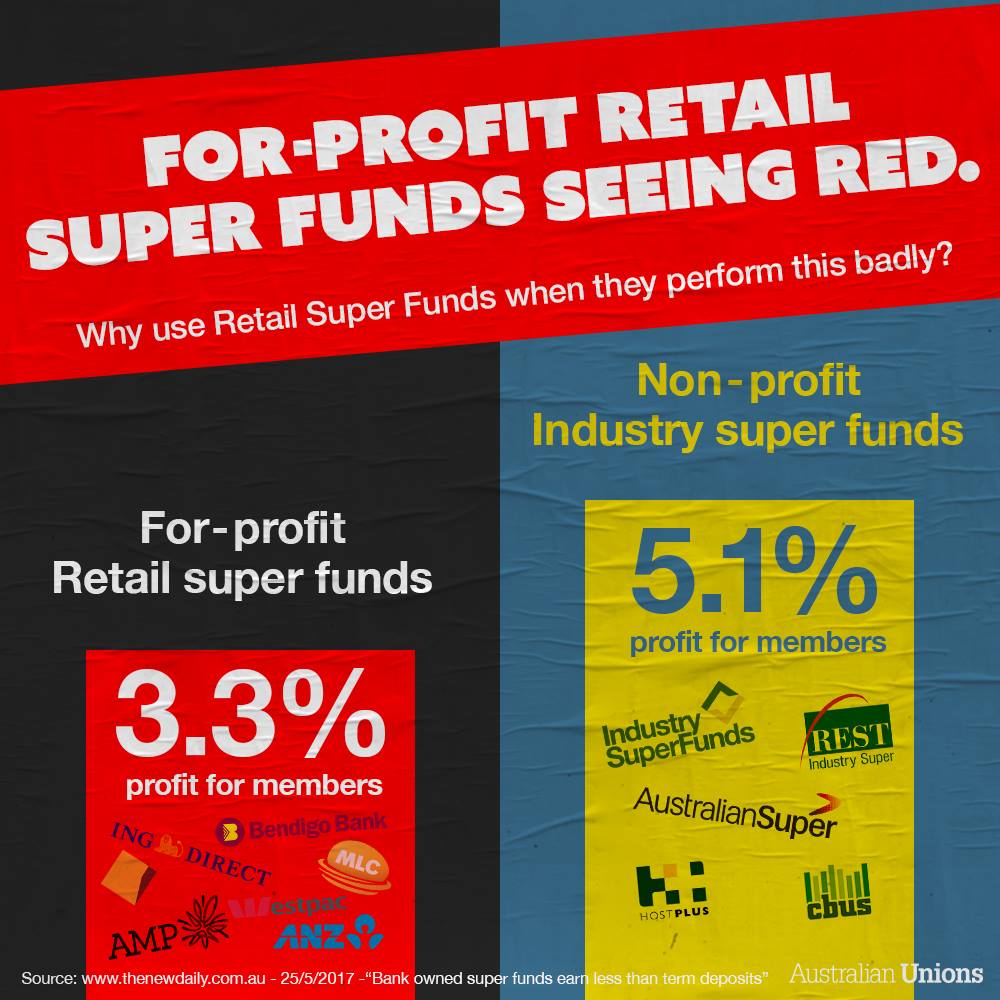 You helped us stop the Government's anti-union bills. We won because the crossbench heard your voice. We need your help again.
The Government is looking to attack industry super, which we've built. They are doing this by trying to kick workers' representatives off of superannuation boards, and imposing regulation on Industry Funds that the banks don't have to abide by.
Turnbull is threatening all industry funds, and given a large number of ASU members have their super with those funds, it means your retirement savings are under attack.
This is the Government doing the banks bidding. The banks want to access the rich pickings in industry super that have been not-for-profit under worker & employer governance, and the Government is letting the fox in the henhouse.
We need your help to convince the Senate crossbench to do the right thing for working people again.
These bills could be voted on when Parliament comes back in a matter of a couple of weeks. So we don't have a great deal of time to tell key Senators to stop the attacks on working people, these bills need to go.
You can hit up the Senators on social media. We know they pay close attention to these pages, and by sending them a message you will make a difference:
SOUTH AUSTRALIA
Nick Xenophon (Nick Xenophon Team - NXT)
https://www.facebook.com/Sen.Nick.Xenophon/
Stirling Griff (Nick Xenophon Team - NXT)
https://www.facebook.com/SenatorGriff/
Skye Kakoschke-Moore (Nick Xenophon Team - NXT)
https://www.facebook.com/senatorskye/
Lucy Gichuhi (Independent)
https://www.facebook.com/LucyGichuhiAustralia/
WESTERN AUSTRALIA
Peter Georgiou (Pauline Hanson's One Nation)
https://www.facebook.com/PeterGeorgiouOneNation/
QUEENSLAND
Pauline Hanson (Pauline Hanson's One Nation)
https://www.facebook.com/PaulineHansonAu/
NEW SOUTH WALES
David Leyonhjelm (Liberal Democratic Party)
https://www.facebook.com/SenatorDavidLeyonhjelm/
Brian Burston (Pauline Hanson's One Nation)
https://www.facebook.com/brianburstononenation/
VICTORIA
Derryn Hinch (Derryn Hinch's Justice Party)
https://www.facebook.com/justiceparty.com.au/
TASMANIA
Jacqui Lambie (Jacqui Lambie Network)
https://www.facebook.com/senatorlambie/