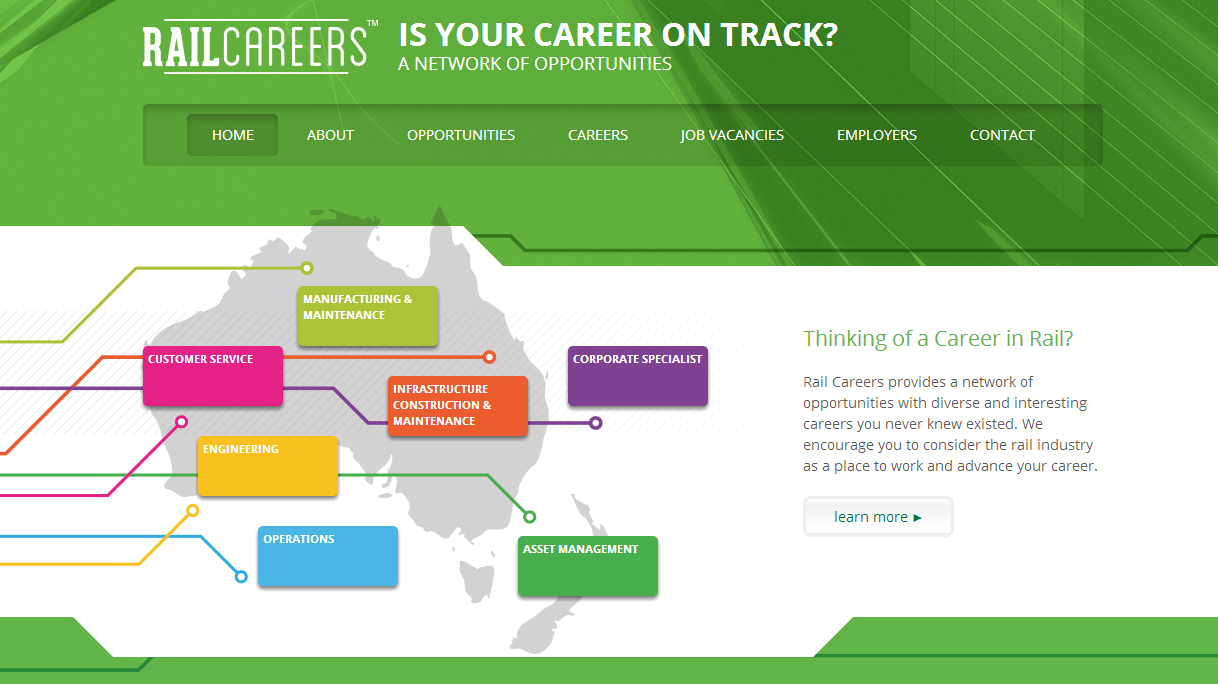 As a member of the Australasian Railway Association (ARA), the ASU welcomes the re-launch of their website "Rail Careers". Already it has assisted thousands of people seeking careers in this sector and the updated website will only improve that service.
From the ARA:
ARA has launched a new and improved Rail Careers website with a full review and update of web content, employment opportunities and overall look and feel making it easier and faster for people to take the first step towards a career in rail.
Since its launch four years ago, the site has helped hundreds of thousands of people of all ages and backgrounds search for jobs in Australia's fast growing, future driven rail industry.
The new site will further highlight the strengths of long term career opportunities, varied career pathways, flexible working environments, opportunities for promotion and job security in a visually appealing, user friendly format aiming to change the perception that rail is still in the steam age.
ARA's Workforce Development Manager Vikki Stewart, is currently touring the country to present at the national Careers Advisors seminars and launch the new rebranded site to careers advisors across Australia.
Job postings on the new Rail Careers site are available only to ARA members and is completely free. We encourage all members to utilise this valuable resource so we can continue to attract and retain talent in rail.
To view the new Rail Careers site visit www.railcareers.net.au.

For further information please contact Vikki Stewart, Workforce Development Manager on vstewart@ara.net.au or 0457 786 433.