Last week the ASU appeared at the public hearings of the Senate inquiry into the economic security for women in retirement. This was a follow up to the submission we lodged last year. At the hearing we tried to draw a picture for the Senators that could capture the overriding anxiety we heard from workers in the survey we ran in October, as well as explain the solutions we think should be implemented to avoid hardship and poverty being the experience for any retirees.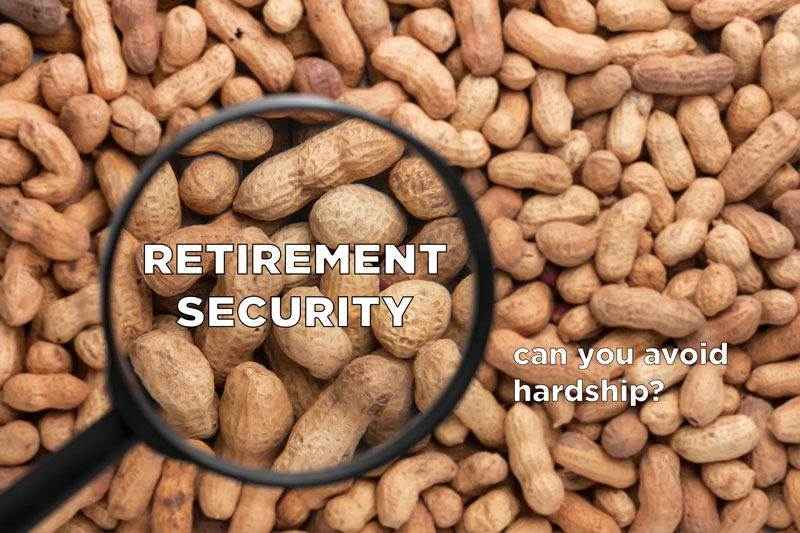 ASU Assistant National Secretary Linda White and Industrial Officer Joanne Knight appeared on behalf of the ASU with Linda presenting the Union's concerns about this serious issue of retirement security (download and read the transcript here).
We argued that one of the principal drivers of women's financial insecurity in retirement is the amount of unpaid caring work that falls predominantly to women. Whether it is taking parental leave to look after newborns, nursing elderly parents or caring for disabled or seriously ill children and adults in the family, it is mostly women who are forced to either drop out of the workforce entirely or reduce their hours significantly.
Coupled with the reduced time in the workforce, women also suffer pay inequality because many of the jobs they do are undervalued (for example, jobs in caring industries such as child care, aged care, community services, etc) and even when they do the same work as men, many experience pay discrimination. The ASU has been at the forefront of campaigning on these issues facing women workers, having run and won the social and community services Equal Remuneration case.
The ASU strongly believes that reform on tax treatment and income support is needed. For example, currently the low-paid are subsidising the superannuation balances of high income earners. Addressing only this problem of unfair tax concessions for the rich will free up enormous resources to fund the kinds of policy changes that will allow women and other low paid workers to be in a better position to fund their own retirements.
Reinstating the Low Income Superannuation Contribution (LISC) will also play a part in this correction. A simple measure of legislating for superannuation to be paid on all parental leave will begin to redress the disparities in income between carers and non-carers. By extension, the Turnbull Government's insistence on cutting the existing government funded Paid Parental Leave arrangements is a regressive step for low paid carers trying to keep their super growing.
"My first employer super contribution was in 2000 when I returned to work part time, working mostly as a casual with a bit of on-going part-time, I didn't receive a whole lot of super as employers didn't have to pay super for casual employee's. I now work a full time job as well as a part time job to ensure my children have every opportunity that I never received, and are never reliant on welfare payments, but this has come at a cost to me and being able to retire." [Comment from survey respondent]
---
Despite the success of superannuation in Australia, it is not the perfect system to ensure a comfortable retirement for all workers. In fact, the system as it currently stands can only deliver the desired result after a full time working life of 40 years plus significant additional contributions from workers. Obviously this means great big holes in super savings for low paid workers taking any time out of the workforce. Most of these workers can't afford the additional contributions either, even when they are working.
For these reasons, the ASU urges the Federal Government to take positive action to remedy these problems. Government intervention is critical because the women most at risk of poverty in retirement haven't got the means to catch-up. No amount of financial advice will make money materialise to fund their "golden years". Providing training for more financial literacy to workers can only go so far if you don't have an income or surplus income to add to your super!
"I currently only have $40,000 in super and I'm 47!! I can't afford to make extra contributions as I need what I earn to be able to live, pay for a house etc. The best I can hope for is that I have my home paid off before I retire, at least I will have somewhere to live or an asset I can borrow against!!" [Comment from survey respondent]
---
With the future nature of work looking far more unpredictable, with the need to retrain regularly to stay employed as jobs change, low paid workers face serious road blocks to avoiding hardship and poverty.
While many Australians look forward to a retirement with leisure activities and relaxation key features, many women who have taken time out of the workforce to care for others have legitimate fears about being able to afford housing and growing health costs as illness becomes more common with age. Many respondents to our survey indicated they expect they will have to cut back on many simple pleasures like eating out and holidays, while others fear they won't be able to afford essentials like utility bills or their car anymore.
"There is no possible way that in the working time I have left I am going to be able to provide funding for my retirement and due to raising two children on a single income, the possibility of owning a home was not an option either as we did not own when we separated. After 11 years of marriage and spending what is now 24 years raising my children, I have not a lot to look forward to in the way of financial security in my older years." [Comment from survey respondent]
---
The ASU will continue to campaign for better and fairer outcomes for all workers to ensure no one must suffer the indignity of having worked their whole lives, whether in formal employment or caring for the next generation, to face a future retirement where making ends meet will be a daily challenge.