This year, as our way of marking #IWD2017, the ASU is encouraging supporters of women's rights to wear the instantly iconic #PussyHat to support the theme of #HandsOffMyRightsAU. Although the symbolic headwear originated as a protest against Trump in the United States, there are infringements on women's rights all around the globe that need protesting and pollies that need reminding that women's rights are human rights.
>> Our key ASU action for #IWD2017:
>> sign the petition to protect #1800RESPECT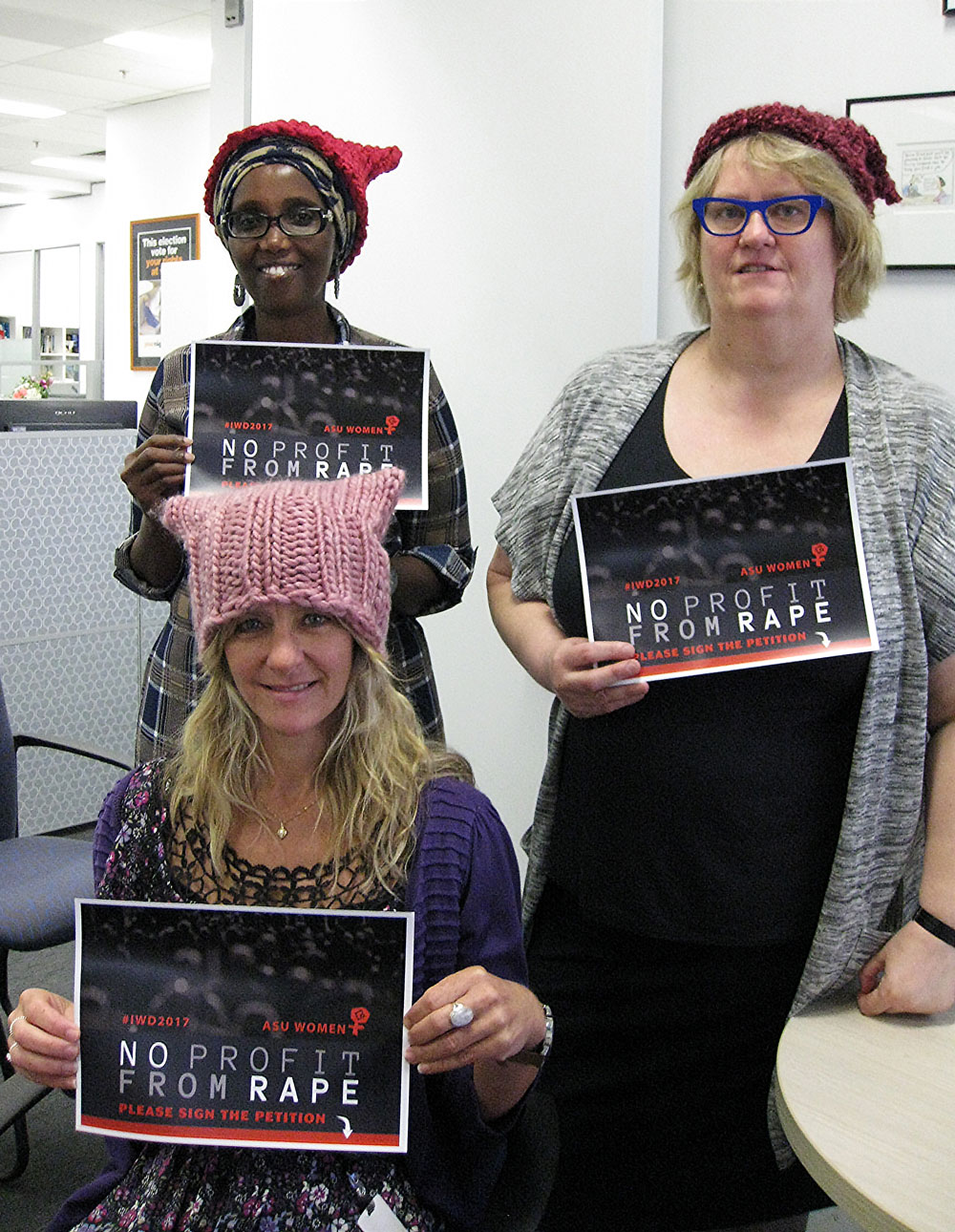 In January this year, in solidarity with the women's march on Washington, over 670 additional marches occurred across 81 countries, including in various Australian cities. The key message has been that women are prepared to fight to defend and improve their rights, as triggered by threatened infringements in the US, Poland and other countries.
As if we needed more reasons to be out there demanding that women's rights be respected by politicians, a member of the European Parliament last week said this:
"And of course, women must earn less than men because they are weaker, they are smaller, they are less intelligent, they must earn less, that's all!"
Outrageous! You can watch his comments here and the satisfying way another EU pollie, a woman, put him back in his place, to applause in the chamber.
The biggest threat to the rights we have won over generations, is complacency. It is only when we show we are prepared to fight to protect and advance our rights that we are likely to avoid having them whittled away.
ASU's key IWD action: #NoProfitFromRape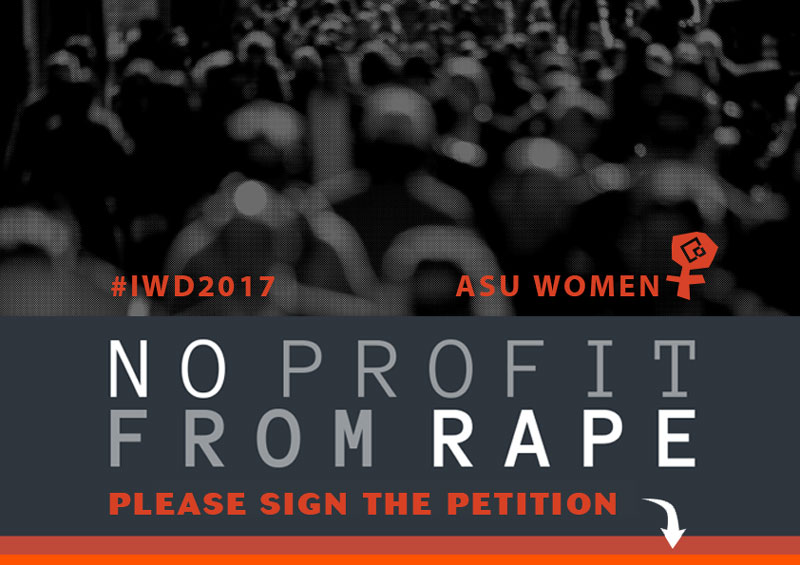 The ASU's key action for #IWD2017 is asking everyone to sign the petition to save the #1800RESPECT counselling service for victims of sexual violence. The Federal Government has put the service up for tender and we say NO PROFIT FROM RAPE!
The counselling service provides crisis assistance to victims of all ages and genders, although women are both its biggest user group and the vast majority of counsellors are women, too (and ASU members!).
>> Our key ASU action for #IWD2017:
>> sign the petition to protect #1800RESPECT
AFTER YOU'VE SIGNED, please take a selfie/photo in your #PussyHat, if you have one, holding up the special photo op sign supporting the petition and post it on your social media to encourage your networks to also support the petition. Click here to download the photo op sign.
#IWD2017 events & other actions
Beanie bombing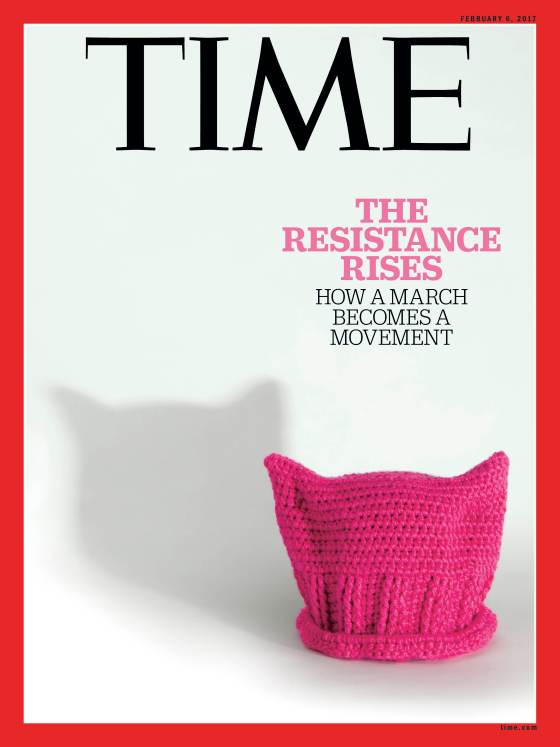 We've been "beanie bombing" with our #PussyHat collection as a whimsical action in the lead up to International Women's Day – please feel free to add your bombing efforts by posting photos on social media with the hashtags #IWD2017 and #PussyHat. Or email them to us and we will be happy to publish them in our growing collection: webkeeper@asu.asn.au
Click here to view our photo album of beanie bombing.
RIGHT: TIME Magazine, 6 February 2017 edition
Local events and marches
And don't forget to join your local Trades and Labour Council events and other International Women's Day events near you on Wednesday 8 March 2017, as well as the following weekend. Click here to find a local IWD event or contact your ASU Branch for advice.
International affiliate actions
More information
You can learn more about the symbolism of the #PussyHat and why we've chosen to use it this year to anchor our activities in Dr Anne Summers article in the Sydney Morning Herald: "Beware Donald Trump: the pussy hat will be the protest symbol of our times".