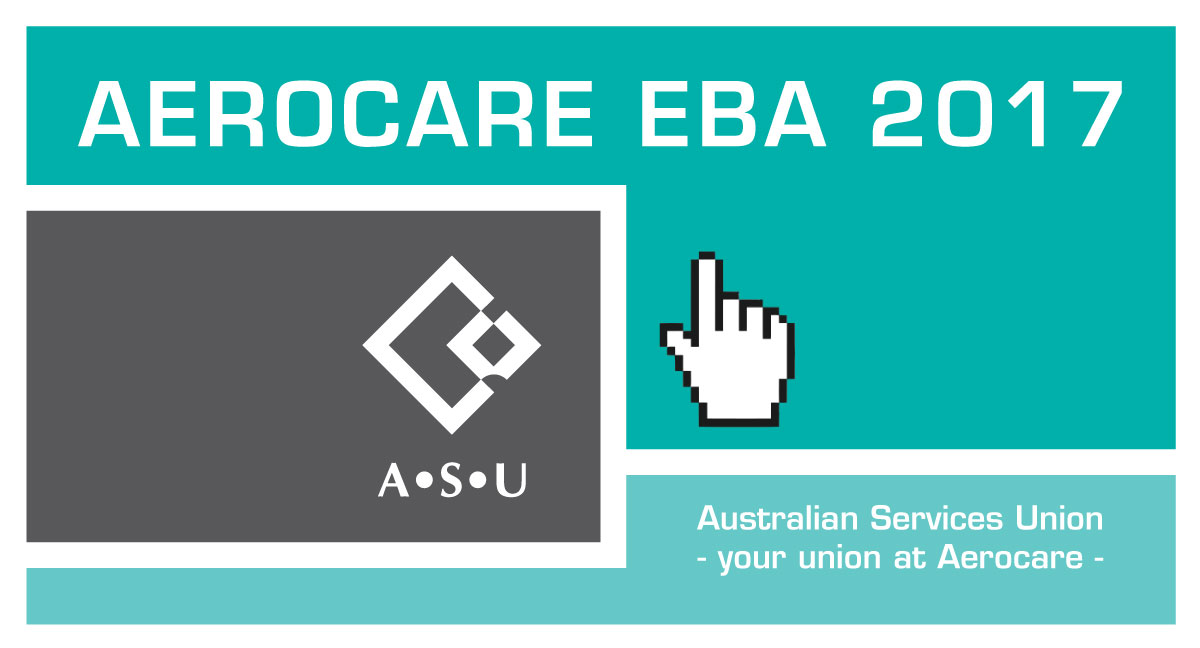 Bargaining has continued for the enterprise agreement to replace Aerocare Collective Agreement 2012. The ASU is representing our members during the negotiations to get the best deal for members.
What is in Aerocare's proposed Agreement?
Aerocare first tried for a new collective agreement to replace CA12 in 2017. The Fair Work Commission would not approve Aerocare's proposed enterprise agreement, not least because the Agreement did not include casual employees who would have been left stranded on CA12.
Aerocare are at least proposing to include casual employees along with PSEs in CA18. However CA18 does little to remedy the deficiencies in CA12. The ASU has asked Aerocare to remove these proposals from the CA18 draft:
Uniforms & Grooming: New employees expected to pay a deposit of $50.00 on the issue of their uniform. If the uniform is returned in full and in good condition within the 2 weeks of cessation of employment, $50 will be paid to the Employee;
Qualifications & Licences: Employees are required to be endorsed by the Company's Customer Carriers in order to perform that carrier's work;
Split Shifts: Employees working non-consecutive hours on the same day;
Long Tenure Bonus: Only paid in proportion to the number of hours worked in the previous six month period, i.e. work 15 hours average get only 40% of the bonus;
Priority Leave Day: Not paid to casuals;
Person leave: Not paid to casuals.
Where to from here?
The ASU continues to negotiate with Aerocare management to improve CA18. The ASU will bargain to improve wage rates, to remove split shifts, and to get a better deal for casual employees as well as to make other improvements to CA18. The ASU does not control when Aerocare issue the final draft of CA18 for a vote, but the ASU will make sure that you are kept fully informed about the content of CA18.
More information
The ASU IS YOUR UNION. Our priority is to help you to achieve the best possible outcome in EA negotiations. A united workforce and strong membership means the ASU can devote substantial legal and Industrial resources to representing you. Through our collective resources, we are able to deliver professional advice to members on industrial matters and represent employees in bargaining. If you have questions or queries make sure you contact your local ASU representative. For details download the full bulletin here

AeroCare Bulletin - 10 April 2018