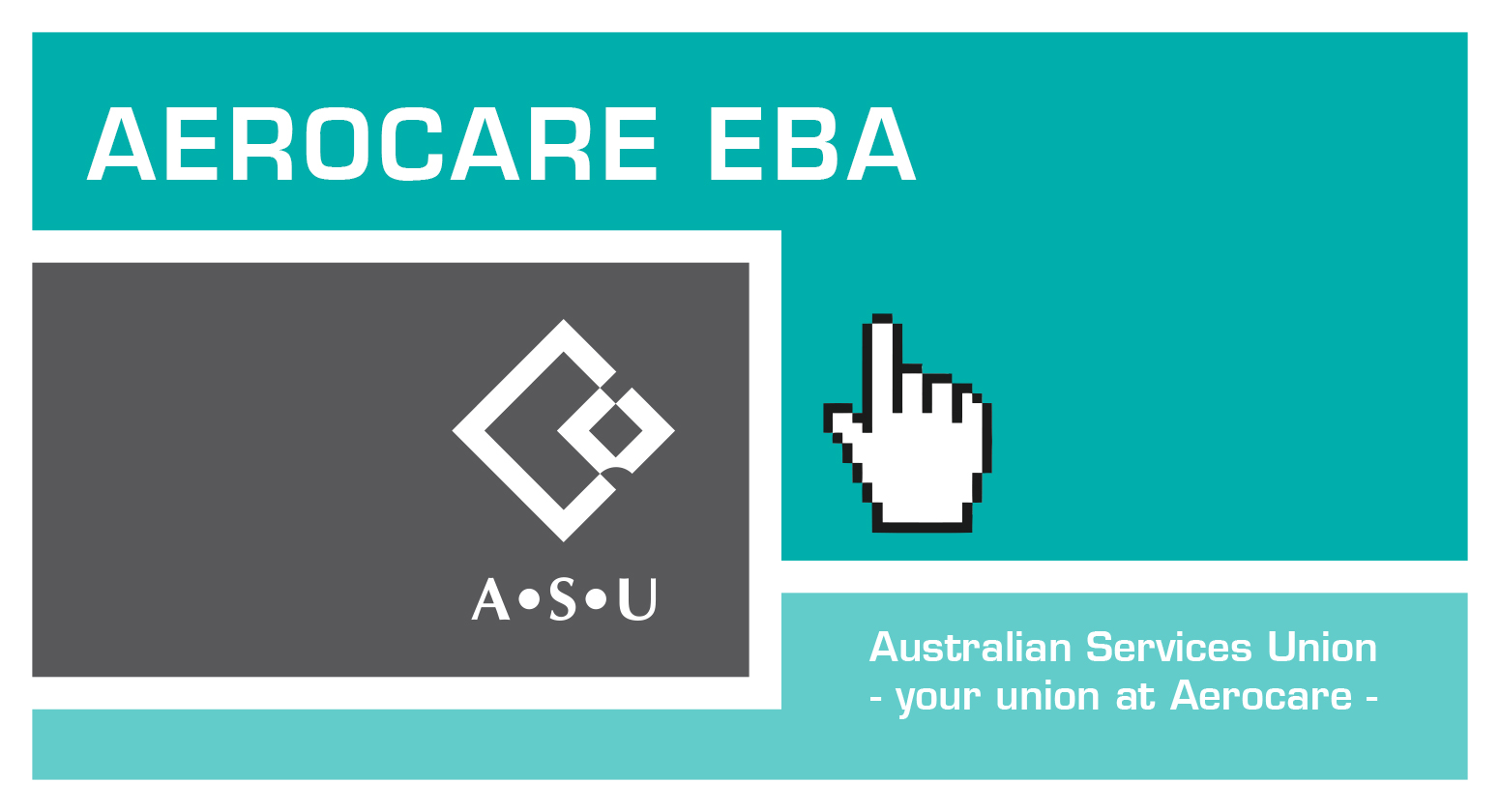 Employees voted to approve the Aerocare Collective Agreement 2018. This means that Aerocare have 14 days from the date of the vote to lodge an application for the Fair Work Commission to approve or reject the Agreement.
What does the Fair Work Commission do with the Agreement?
Aerocare have 14 days to file the Agreement and the supporting paper work with the Fair Work Commission for approval of the Agreement.
The Commission will then begin its own assessment of the Agreement, including comparing the Agreement against the Airlines Operations Ground Staff Award (the industry award) to make sure each employee is better off overall when compared to the Award.
What is wrong with the Agreement?
Ultimately this is for the Fair Work Commission to decide. The ASU believes that under the proposed Agreement employees will not be better off than when compared to the Award because of:
Split shifts;
Lack of transparency in rostering;
Unfair payment for working extra shifts; and
No proper payment of allowances and penalties.
The Fair Work Commission may decide not to approve the agreement. They have done this before at Aerocare.
What happens now?
Aerocare must provide the ASU with copies of the documents that Aerocare will give to the Commission. The documents include the Agreement, the formal application from Aerocare to the Commission asking the Commission to approve the Agreement, and Aerocare's own assessment comparing the Agreement to the Award.
The ASU will respond to Aerocare's documents, and given the shortcomings the ASU has identified in the Agreement, it is next to certain that the ASU will be filing material opposing the Agreement.
The ASU has a lot of experience comparing Airline Industry Enterprise Agreements to the Award. It is a complex and lengthy exercise, but we do this for all Enterprise Agreements, whether domestic carriers Qantas or Virgin, ground handlers Menzies or Dnata, overseas airlines or with Aerocare for previous agreements.
We do this to protect our members and to make sure they get a fair deal. It is part of doing a thorough job. If pay rises in an Enterprise Agreement are triggered when the Commission approves the Agreement, the ASU's position is that if an employer is so confident in their own Enterprise Agreement then there is no barrier to an employer implementing the pay increases immediately the Agreement is voted up
More information
The ASU will keep you up to date with the status of the Agreement as it progresses through the Commission's approval processes. If you have questions or queries make sure you contact your local ASU representative. For details download the full bulletin here.

AeroCare Bulletin - 8 May 2018