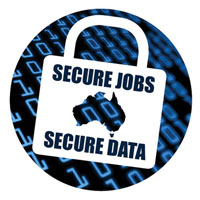 Earlier this month, the ASU and FSU launched a report detailing the crisis in service sector employment. With offshoring claiming 80,000 jobs in the last four years and predicted to erase 20,000 more each year if the crisis is not addressed, the report produced by the National Institute of Economic and Industry Research (NIEIR) has rightly attracted the attention of politicians, the media and commentators alike.
The ASU and FSU are seeking Federal Government policy action to stem the flow of service sector jobs overseas. This is critical to ensure the Australian economy is best placed to take advantage of future opportunities in the sector - something many of our regional neighbours have been paying attention to.
The services sector employs more Australians than any other and makes up the "information economy" touted as the way of the future. Offshoring of these jobs will undermine Australia's ability to remain competitive as technology advances at an ever increasing pace.
To read more about this issue and to download the NIEIR report and summary, please see our news item: 80,000 service sector jobs lost overseas - unions call for industry plan
The ASU also had an opinion piece published in The Age: Service skills trickle overseas, along with our privacy.
Our video covering the launch and our earlier video about the jobs crisis can be found on our YouTube Channel here: Launch of offshoring report in Canberra and The White Collar Jobs Crisis.
You may have also seen this issue covered on Channel 10's The Project (after the ads, skip to 11:25): Jobs Disappearing

Media coverage of offshoring report
That makes it 80000 jobs sent offshore. How many more?, by Chris Zappone
The Age-09/10/2012
Get used to it: sending jobs overseas is the way of the future, by Matt Wade
Sydney Morning Herald-09/10/2012
NBN won't help Aussie IT offshoring woes by Ry Crozier
ITnews 09/10/12
Skilled Qlders migrating for work, by Ava Benny-Morrison
The Sunshine Coast Daily - 9/10/12
Insurance brokers losing jobs to offshore workers, by Cameron Brown
Insurance Business-10/10/2012
Financial advisers to lose jobs to offshore workers
Wealth Professional-10/10/2012
Australia Is Sending Jobs Abroad- Is It China's Fault?, by Jacey Fortin
International Business Times-11/10/2012
3000 finance jobs a year may be sent offshore,
Banking Day 10/10/12
Australia may lose 1 million service sector jobs
Steel Guru 12/10/12
Publishing the AAP item: