In an incredible show of disregard for consultation processes, Virgin management have gone directly to airport employees and said - you have not worked enough hours for the money we have paid you, so now you can choose a new "5 on – 2 off" roster, or we can work you an extra day a quarter to make up for the money we pay you!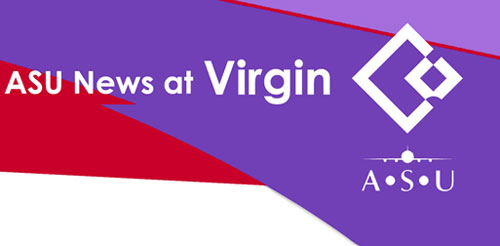 At no time in preparing for this ghastly choice to be put to staff did Virgin ever sit down and look at the hours that employees have actually worked - as every individual employee will have, depending on where you started in the roster, a different amount of hours on any given nine (9) week period.
When your ASU Delegates and officials met this week with national Virgin management to raise our concerns, management were forced to state that they had not calculated any individual figures so they could not be sure that an employee actually has, in fact, worked more hours than those you were paid for.
The proposed "5 on – 2 off" roster will see some employees consistently missing out on weekend work. Remarkably, Virgin had not even worked out or considered what the loss in pay for some employees might be.
Your local WPCC (Workplace Consultative Committees) have been meeting to provide further feedback to management. In some ports ASU Delegates and officials have attended these meetings in order to deal collectively with the issues raised by the WPCCs and the ASU.
What is clear is that whilst the WPCCs are doing a great job of local consultation on issues such as these, the independent industrial knowledge required to defend employees' rights is not necessarily available.
The ASU Delegates and officials will continue to identify the flaws in this process to management, who are now required to respond to the ASU on a range of questions put to them.
As soon as further information is received from management, and in combination with the WPCC feedback, ASU members will be able to consider the best next steps.
We will keep members informed of developments.

Virgin Australia Bulletin - 9 October 2015