More than six weeks ago, the Abbott/Hockey Federal Budget hit Australians so hard, that the resulting anger continues to shape the public dialogue today. The Coalition Government is continuing to hold firm to their draconian plans for Australia, despite the widespread outcry. Let's show them that we will not forget or be lulled into passivity – take action! The latest national action is rallies across the country on Sunday 6 July and this weekend if you're in Tassie.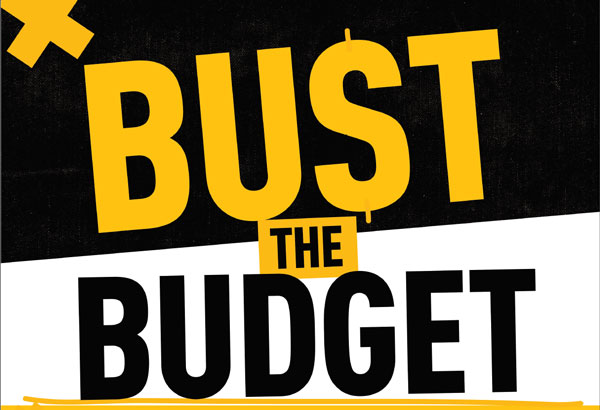 Note: Tasmania's #BustTheBudget action is this weekend in Burnie – download the flyer here

The union movement will rally to Bust The Budget across the country and we are calling ASU members and friends to join these actions. We need to let the Federal Government know in no uncertain terms that their Budget will not be tolerated. We need to impress upon Abbott, Hockey and co that their Federal Budget does not reflect our community standards of fairness and compassion.
All ASU members will be touched in some way by Budget measures we believe undermine the Australian concept of a fair and civil society. Many ASU members will also be affected directly at work:
Local government funding is to be slashed
Funding cuts to social and community services will lead to the closure of many services
Staff numbers are to be cut at the Australian Tax Office
Incentives introduced for electricity privatisation will inevitably lead to loss of jobs and skills in the sector, with customers to pay more
These Budget changes will have flow on effects to our communities who will see quality services undermined or removed entirely.
There are many more areas causing grief in the community, some of the key ones are:
Medicare co-payments
Deregulation of university fees
Six month waiting periods for young jobseekers to receive unemployment benefits, then six months on, six months off
Reducing education and health funding to state/territory governments by $80 billion
Raising the pension age to 70 years old
Cuts to the age pension via indexation changes
Plus many more
ASU at the rallies
The ASU will be officially sending delegations to the rallies below.
This weekend, Saturday 28 June:
Sunday, 6 July:
Sydney, NSW – "Bust The Budget", 6 July at 1pm, Town Hall Square
Adelaide, SA – "Bust The Budget", 6 July at 11.30am, Victoria Square
Melbourne, VIC – "Bust The Budget", 6 July at 1pm, Queen Victoria Gardens, opposite the Arts Centre
Grange, QLD – "Stand Up For Stafford" Family Day, 6 July - download the flyer for details
Rallies will also be held in Canberra, Brisbane, Perth, Lismore and Wodonga on 6 July. If you're on Facebook you can get more details here:
Send us your rally photos
If you are attending a rally, send your selfies and photos of family and friends to webkeeper@asu.asn.au for our photo album. Better yet, wear your favourite ASU T-shirt!
More information about #Budget2014
Local government hit directly and indirectly by Federal Budget, 14 May 2014
Concerns over forced privatisation of state government assets, 14 May 2014
Federal Budget tears apart Australian way of life, 13 May 2014
Next generation bears the brunt of horror budget - youth unemployment could rise, 14 May 2014
Time to heed electricity privatisation lessons from Victoria & SA before it's too late, 26 June 2014